Feds to review protected status of killer whales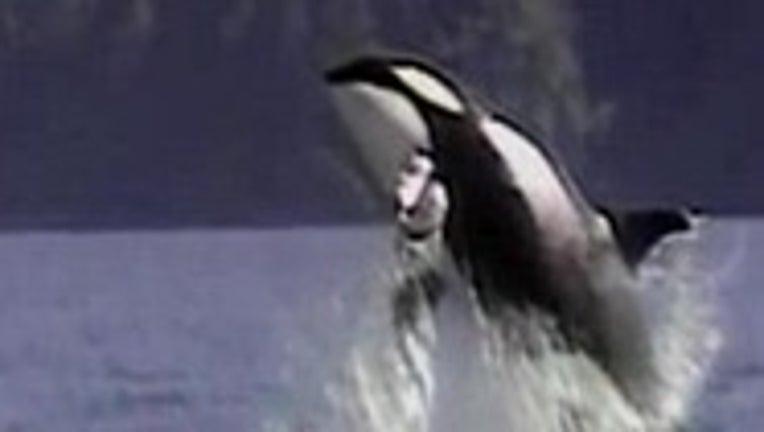 WASHINGTON -- The federal government announced Monday that it will begin a review of the protected status of killer whales in the Southern Resident population, which includes those in the Puget Sound region.

The National Oceanic and Atmospheric Administration, or NOAA, said it is reviewing the orcas' current listing under  the Endangered Species Act because of a petition from a California-based group, the Pacific Legal Foundation, to remove existing protection for these whales.

NOAA said the petition presents new information from scientific journal articles about killer whale genetics, addressing issues such as how closely related this small population is to other populations, and meets the agency's standard for accepting a petition to review.

During the status review, the agency will seek public input and gather all relevant information to determine if NOAA should propose to remove this distinct population of killer whales from the federal species-protection list.

The agency cautioned that acceptance of this petition does not suggest that a proposal to delist will follow.

These fish-eating marine mammals, sometimes called orcas and officially known as Southern Resident killer whales, were listed as endangered in 2005, when there were 89 of them in the population.

Southern Resident killer whales spend time in Washington's Puget Sound and nearby waters. They generally leave for the open ocean in the winter. Scientists say that there are now 86 killer whales in the population. The petition asserts that the Southern Resident killer whales are actually part of a much larger population and are, therefore, not in danger of extinction.

NOAA Fisheries has a year from receiving the petition to make a decision on whether delisting is warranted. Any formal proposal to delist would be followed by a public comment and public hearings before a final decision about official listing could be made.

The Pacific Legal Foundation filed its petition in August 2012, on behalf of the Center for Environmental Science Accuracy and Reliability and two California farms, Empresas Del Bosque and Coburn Ranch.

The PLF says on its website that two Central Valley farmers' water supply is threatened by the orcas' continued Endangered Species Act listing. The foundation said it expects a decision from the federal government in August.

The foundation says on its website that it is "devoted to a vision of individual freedom, responsible government and color-blind justice."