Federal Way shooting victim's wife tracked phone to scene of murder: 'I want justice for my husband'


FEDERAL WAY, Wash. -- Marianne Gutierrez has a whole bookcase filled with memories of her husband, Adam.  The 10-year Navy veteran who served as an electrician's mate on the USS Nimitz was a huge Mariners fan. He even proposed to her at a game.

"He got on one knee and he asked and then he turned around to his family and said, 'She said yes!'" said Marianne.

They got matching wedding band tattoos and set about planning their life together.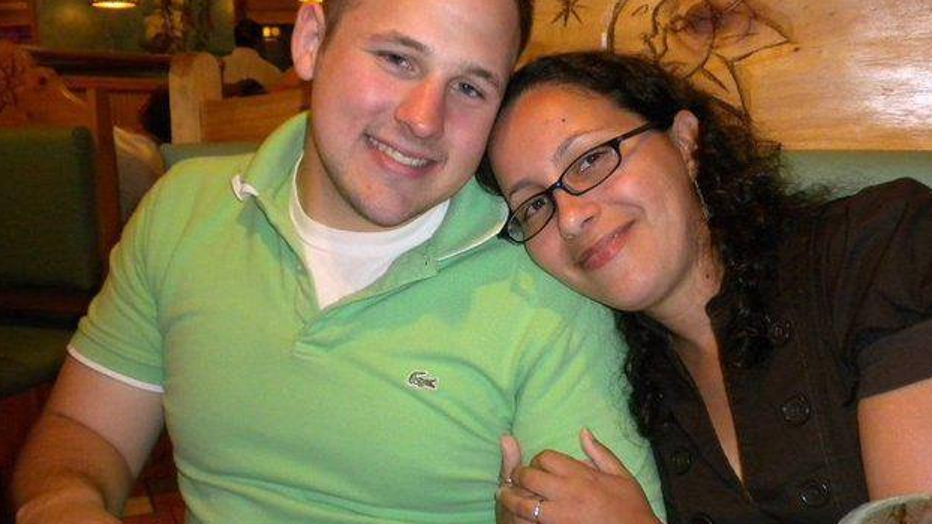 Adam was just 14 months away from getting his electrical engineering degree from the UW.

"He wanted to get a job and we would start a family," said Marianne.

All of those plans were cut short because of a senseless crime. On May 10, he was out walking his dog in Federal Way when someone shot and killed him at the corner of 356th and 18th Ave SW at about 11 p.m.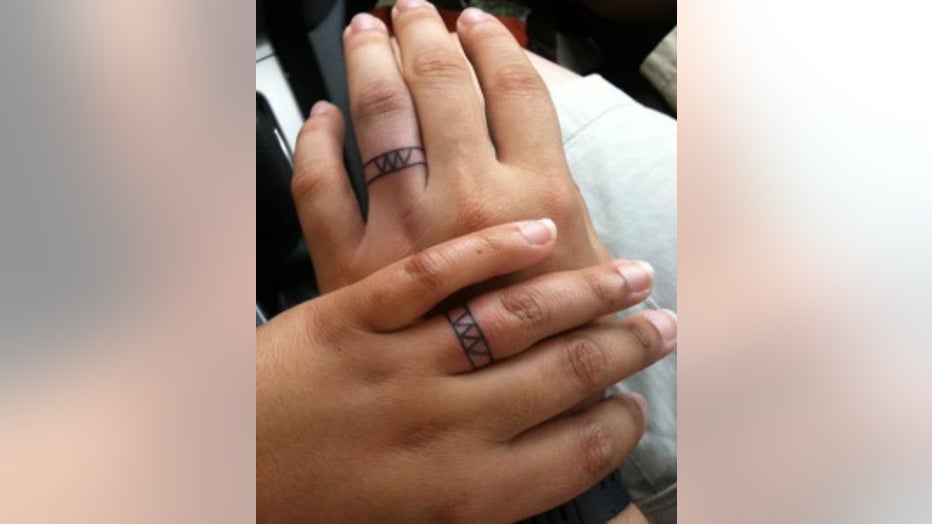 When he didn't come home, Marianne texted and called him.  Knowing it's very unusual that he didn't reply, she tracked his phone using the GPS and followed it to the scene of his murder.

"I went up to an officer and explained that I thought that my husband lost his phone and the officer said, 'Are you Mrs. Gutierrez?' so I knew something was wrong."

Their dog, Luna, was nowhere in sight.

"I'm assuming she got scared of the sound of the gunshot and she ran away," said Marianne.

Luna had run to a neighbor's yard who took her to a veterinarian and returned her, thanks to a microchip.

Luna doesn't understand what happened and neither does Marianne.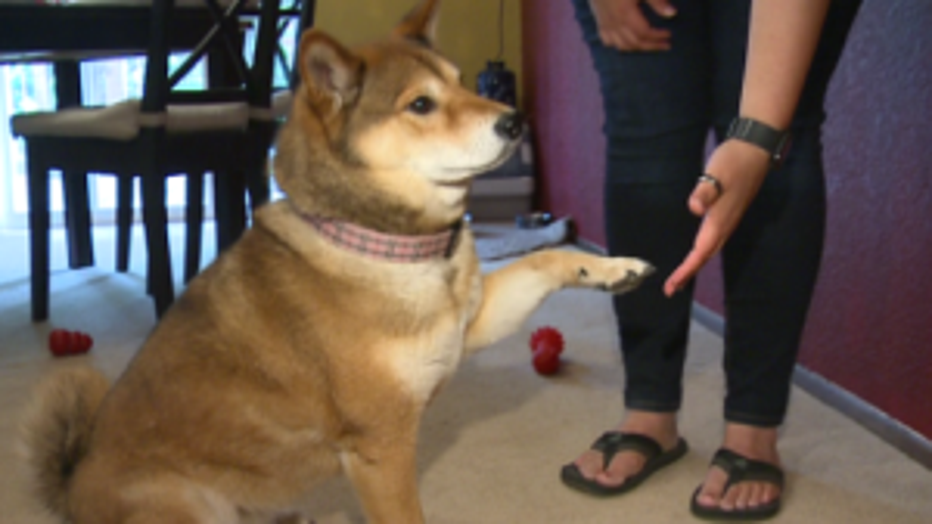 She works as a sign language interpreter so she made a video to warn the deaf community there's a killer on the loose.

"I felt it would reach a community that is often neglected so I wanted to do it in their language that is accessible to them," she said.

Marianne is grateful to everyone who has donated to the Crime Stoppers reward fund to help catch Adam's killer.  Right now, they are offering $17,000 to anyone who can identify the person who shot him. Tipsters can call 1-800-222-TIPS anonymously or go to www.safecityfw.com.

"I want justice for my husband,' said Marianne.

A public service is being held at Christ's Church (941 South Dash Point Road, Federal Way, WA 98003) at 10 a.m. on May 26. The graveside service at Tahoma National Cemetery (18600 Southeast 240th Street, Kent, WA 98042) will be public as well - the family invites anyone and everyone who knew Adam to join them as they come together to celebrate Adam's life and put his body to rest.