Federal Way resident: 'It's like we live on the highway'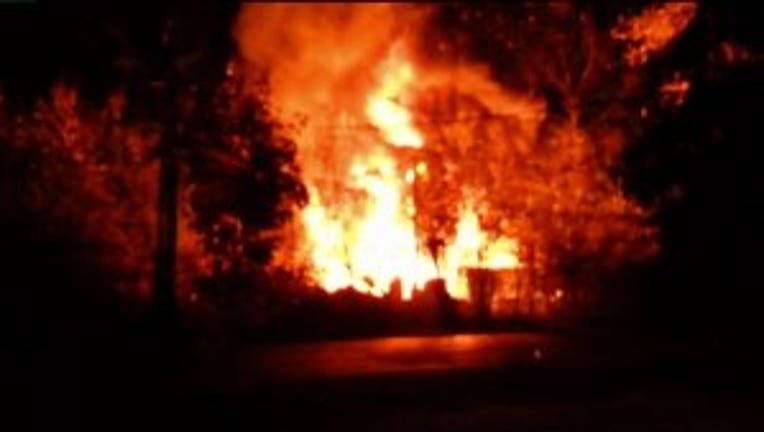 FEDERAL WAY, Wash. --  Months after a tanker explosion spilled jet fuel near a Federal Way neighborhood, neighbors say things aren't back to normal.

The November crash killed a tanker truck driver and spilled 9,000 gallons of jet fuel in a three-car accident. The fuel caught on fire and burned for days along the southbound shoulder of Interstate 5 in Federal Way.

"At first we thought it was gunshots because we heard explosions when it happened… One or two in the morning -- I looked out the front door and I just saw flames all over the place," homeowner Sam Peterson said.

Peterson lives across the street from where the tanker exploded. He said HazMat crews came in and cut down a lot of trees, hauled away numerous truckloads of fuel-soaked dirt and installed a temporary road that has yet to be removed. But a week or so after the accident, Peterson said little has been done to restore this area to the way it was.

"We were under the impression that they would put it back to the way that it was. It used to be trees like this side over here, but all the trees have been cut down. They haven't put the fence back," Peterson said.

Nearby homeowner Rose Henderson agreed.

"Nobody wants to be able to give live traffic reports from their front living room because there's a huge chunk of the wall missing and you just look out and see the highway all the time. Now it's like we live on the highway," she said.

Peterson said he's called the city, the Washington State Department of Transportation and the State Department of Ecology, but so far he said that he hasn't gotten any answers as to why the work has stopped or when it will be completed.

On Tuesday, Bart Treece with WSDOT said that they are working with the tanker business' insurance company to pay for the repairs and that hundreds of cubic yard of contaminated soil need to be excavated and removed -- that work is to be completed by a firm retained by the tanker company and not the DOE. Treece said after the contaminated soil is removed, the DOE has to sign off on it.

He added that WSDOT was at the location last week and that designers are currently working on a replacement noise wall, the job would then go out to contractors for a bids.