Federal Way Police Officer gets his ducks in a row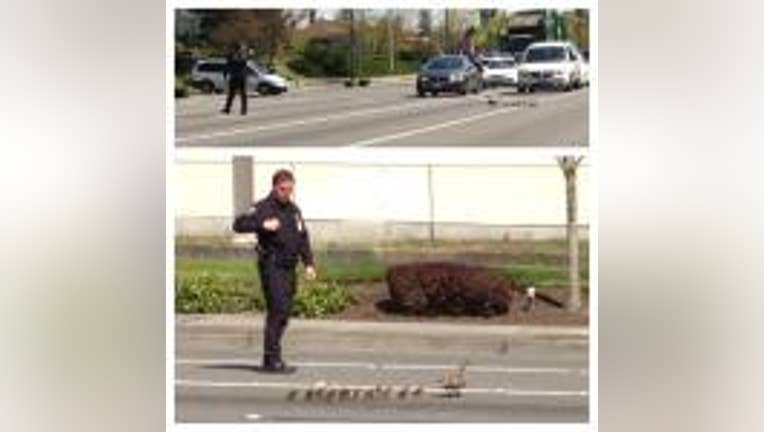 article
A Federal Way Police Officer was seen stopping traffic on S. 320th Street to allow a family of ducks across the road.

The heartwarming picture was originally taken by a Suzanne Hitzaler, who posted it on the Federal Way Mirror's facebook page.

The Federal Way Police facebook page picked it up, identifying the Officer as Dave Johnson of the Federal Way Police Department.

See the original facebook posing HERE.