Federal Way parents say kids are flunking classes due to new grading system


FEDERAL WAY -- It's a controversial new grading system that is causing a lot of anger. The Federal Way School District in September scrapped letter grades; now they are measuring achievement through a number system.

Parents and students are beyond upset. They call it complicated and unfair and even kids who are normally straight "A" students say their academic future is in jeopardy.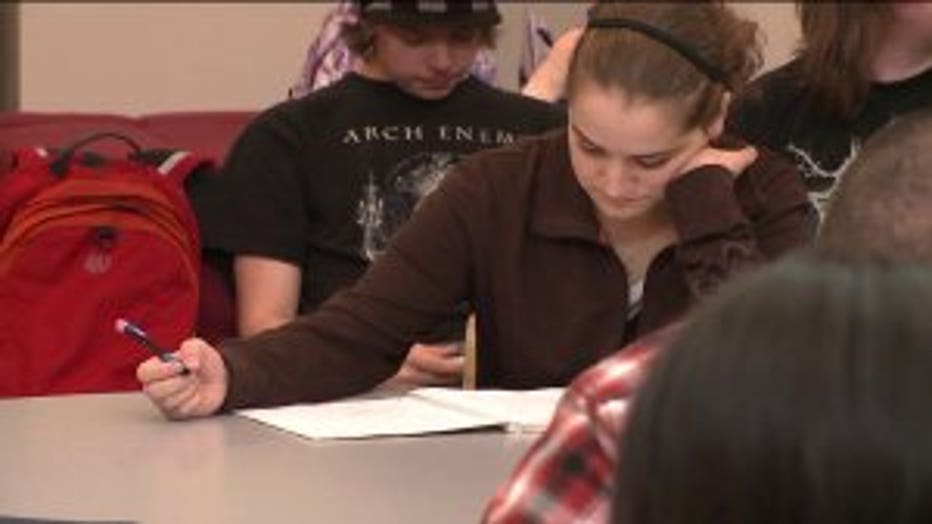 Todd Beamer High senior Megan Anderson says she usually gets A's in her classes but this year she has no idea how she is doing.

"It's hard to know at this point," Anderson said.

Instead of A's or F's, it's now 4's and 1's.

"The way the numbers fall, if they start off really well and they have 4,4,4,4 and they have a bad day and get a 2, it's done -- they cannot get higher than a C for the rest of the semester," parent Carrie Newcombe said.

The new grading system tracks a student's progress throughout the year and no longer allows test scores to be averaged. Parents say it's causing their kids to flunk.

"In one of his classes he has a 4, 4, 1, 3, 2, 4, 4; his grade is an F so I don't know how that equates. If you average it out it's a 3.1," parent Camille Perry said.

Marie Verhaar with Federal Way Public Schools says the old grading system was often subjective and failed to pinpoint areas of need.

"In the days of old when we gave an 80%, it wasn't always clear what 20% of that information the student did not know," Verhaar said.

They say the new 4 to 1 grading system comes with specific target areas.

"Teachers are designing their assignments, designing their instructions in their assignments around those standards," Verhaar said.

But parents and students say those standards are unrealistic.

"It was a huge mistake on the district," Newcombe said.

"They have good intentions but the way it's actually implemented with the numbers doesn't play out as it needs to," Federal Way High junior Daanish Khazi said.

"There are many children that will suffer irreparably," parent Cristi Frederickson-Willis said.

The school district says a year and a half worth of research is behind their decision to change the grading system. Anderson just hopes it won't affect her chances of getting into her dream college.

"Applying to college is stressful enough, and (now) having to worry about one more thing," Anderson said.

The school district says it is listening to the concerns and it is in the process of sending out surveys. Many parents say that is not enough, they want the new grading system to stop and to stop now.