Federal Way High School student stabbed during fight on campus
FEDERAL WAY, Wash. -- Anne Perkins was delivering an order for Uber Eats to Federal Way High School on Tuesday just after 11 a.m. when she walked into a horrific scene unfolding right in front of her.

"They were coming out of the cafeteria," says Perkins who is a mother of two. "The other kid had blood on his face, like he just got beat up."

Police say a fight between two students at Federal Way High School escalated until one of them was stabbed. Perkins says it happened right in front of her. " turned around and walked up to the kid and just stabbed him once in the abdomen."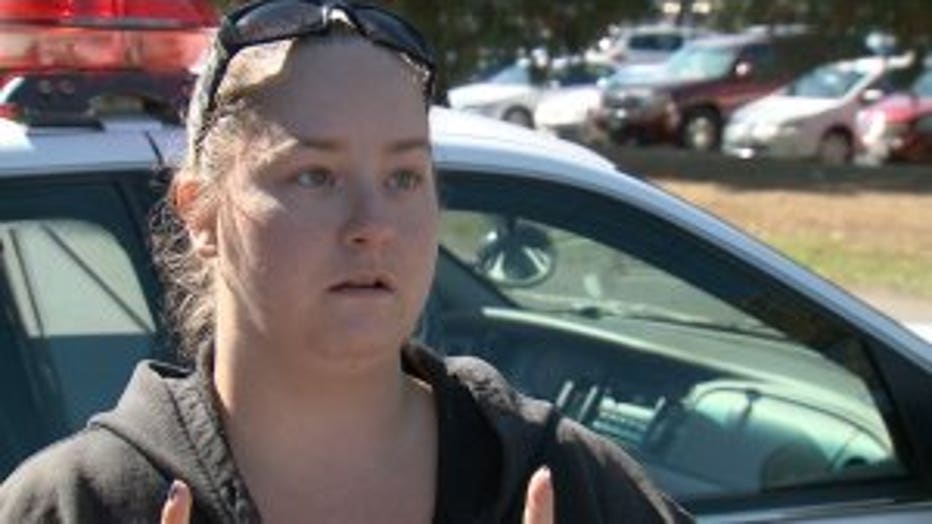 Anne Perkins describes the knife with a three or four inch blade she says was used in the fight.


Perkins says she ended up delivering first aid to the stabbing victim and tried to get him to lie down, "and get him to slow his breathing down, because there was a lot of blood. You would've thought he was stabbed a couple of time based on how much blood there was."

Perkins says she saw the school's police officer tackle the suspect while she tried to stop the bleeding with a blanket from her car.

Federal Way School District officials say both teenagers involved were both students at the school. The victim was taken to a nearby hospital and the other teen was taken into custody.

Federal Way Police have not released the names of either teen involved in the fight. No word yet on what charges the suspect will face. Federal Way School District says they have a zero tolerance policy for real or fake weapons on campus and the suspect will face a mandatory expulsion.