Federal Way cracking down on DUI in name of 2 victims


FEDERAL WAY, Wash. -- Police in Federal Way are ready to put 100 new patrols on the streets looking for drunken drivers.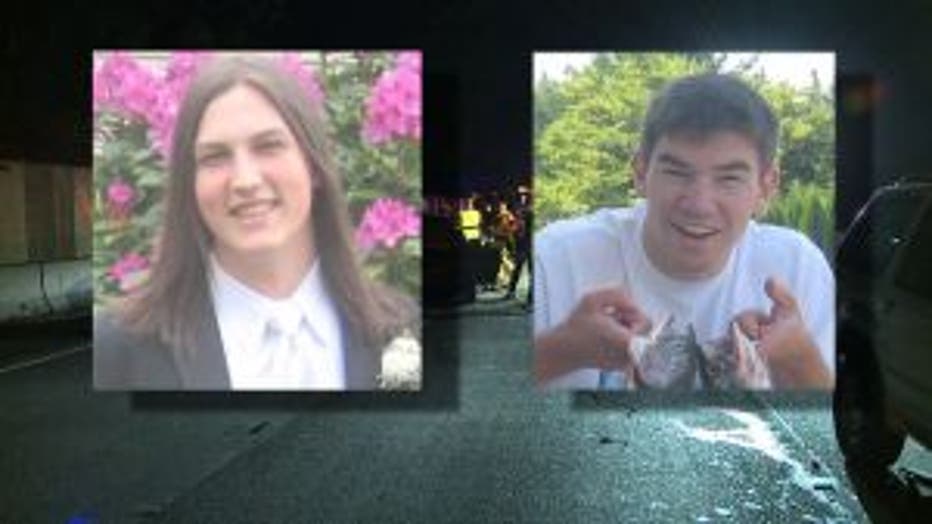 The City Council shelled out $50,000 Tuesday night to crack down on what police are saying is an epidemic of impaired drivers.

It all started with a pilot program called 'The Nick and Derek Poject,' named after two local teenagers who were killed in a crash caused by a repeat DUI driver.

"I think most people think the worst thing that could happen to them is they get arrested," said Mary Bobbitt. "That's not even close."

Bobbitt's son, Nicholas Hodgins, and his friend Derek King never had a chance when their car broke down on I-5 in 2010.

Alexander Peder, who police said was drunk at the time, slammed into their car, killing Nick and Derek, and injuring their friend. Peder was sentenced to eight years in prison.

"Utilizing the name of Nick and Derek is going to help us do a better job in Federal Way," said Lt. Kurt Schwann with the Federal Way Police Department.

It all started with a pilot program last year, with a $10,000 grant, that put more officers on the streets and on the hunt for drunken drivers.

Cops arrested 18 DUI drivers during the pilot, and almost half of those had blood alcohol levels that were twice the legal limit.

On Tuesday, the Federal Way City Council turned the pilot program into a permanent patrol.

"Nine out of 10 times the officers went out to do a DUI enforcement shift, they would arrest a suspect for DUI," said Schwann.

Bobbitt is humbled that the city is using her son's name to continue arresting DUI drivers.

"It can help make people aware," said Bobbitt. "When you talk about the Nick and Derek Project, it brings the accident to people's minds."

Losing her son just three days before graduation will forever haunt Bobbitt.

Now a plaque commemorating the Nick and Derek Project joins the pictures of her son on her living room hutch. Bobbitt hopes the program will finally convince drivers to stay off the roads if they've been drinking.

"Things aren't really sinking in for people and we're not hitting this mark to try to reduce drunk drivers," said Bobbitt.

Patrol officers won't just be on the lookout for drunken drivers either – they're also cracking down on drivers using their phones or are otherwise just driving while distracted.