Federal Way community raising funds to help police motorcycle officer 'Frank Martin Throttle Cancer'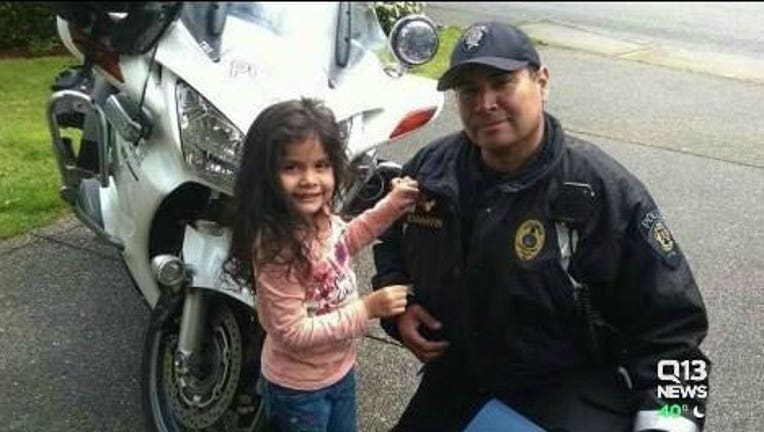 FEDERAL WAY, Wash. -- The community of Federal Way is rallying around a police motorcycle officer as they try to help 'Frank Martin Throttle Cancer'.

Martin, who is in his early 40s, was injured during an advanced training exercise in July but then never got better. Last month, doctors discovered he had Stage 4 colon cancer that had spread into his right hip.

"He's gotten pretty sick and as of today, he is in a local hospital trying to control his pain and also put in some measures surgically to get him some relief so that we can just get to the cancer treatment plan," said Cathy Schrock with the Federal Way Police Department.

He's about to start immediate radiation treatments in hopes of being transferred to Seattle Cancer Care Alliance.




Martin grew up in Sunnyside and graduated from Central Washington University where he went on to become a corrections officer at the King County Jail. He has two young kids. His wife is a student in a nursing program and they are a single-income family.

Now, his colleague have organized a fundraiser to help them handle their growing expenses. They've set up a donation page if you would like to contribute to his medical expenses: https://www.gofundme.com/help-officer-frank-martin-throttle?ssid=1153588294&pos=3

"There's a lot of out-of-pocket cost regardless of how good our insurance is.  When you are faced with this kind of diagnosis, that's the last thing you think about. All you want to do is get to the best health care you can. We just want to take care of the family and make sure medical costs are covered," said Schrock.

It's the first time in 21 years the department has had an officer with this kind of serious cancer diagnosis.

"We're a family so what would we do if this was our family so we are all coming together. Just last week, the department organized a meal train to make sure the family was taken care of at home," said Schrock.

Martin is doing everything he can to fight and beat his cancer. His family means everything to him.

"If you can't contribute financially, just say a prayer for him and his family," said Schrock.