Federal emergency declaration issued for mudslide area
ARLINGTON -- Gov. Jay Inslee said Monday afternoon the federal government had issued an emergency declaration for the mudslide area, allowing for immediate federal assistance, including National Guard and urban search and extraction teams.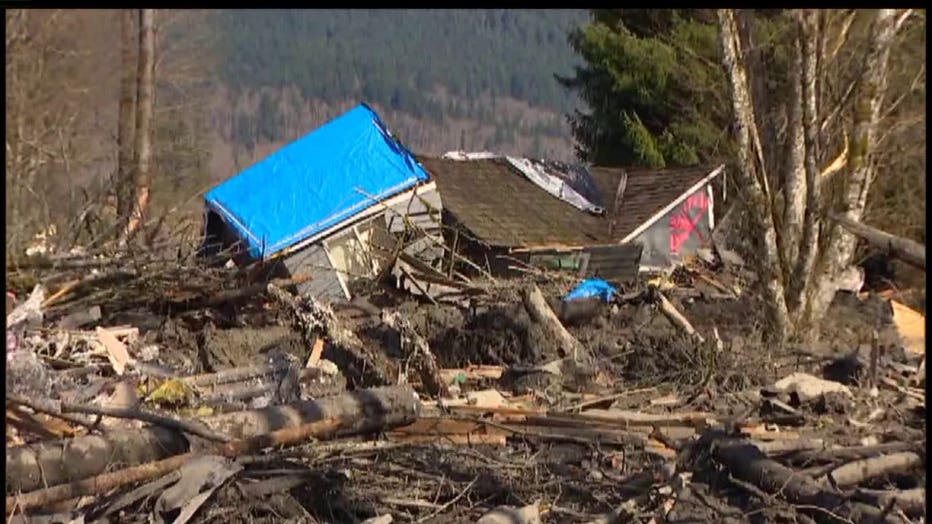 The White House issued a news released that said, in part:

"Today, the President declared an emergency in the State of Washington and ordered federal aid to supplement state and local response efforts due to the emergency conditions resulting from flooding and mudslides beginning on March 22, 2014, and continuing.

"The President's action authorizes the Department of Homeland Security, Federal Emergency Management Agency (FEMA), to coordinate all disaster relief efforts which have the purpose of alleviating the hardship and suffering caused by the emergency on the local population, and to provide appropriate assistance for required emergency measures, authorized under Title V of the Stafford Act, to save lives and to protect property and public health and safety, and to lessen or avert the threat of a catastrophe in Snohomish County."

"Specifically, FEMA is authorized to identify, mobilize, and provide at its discretion, equipment and resources necessary to alleviate the impacts of the emergency. Emergency protective measures, limited to direct federal assistance, will be provided at 75 percent federal funding."

FEMA Regional Administrator Kenneth Murphy told the governor in a phone call that he was providing a "verbal emergency declaration," Inslee said.

Assistance will include an incident support team, program specialists, and an Incident Management Assistance Team (IMAT), the governor said on his website.

"I want to thank Mr. Murphy for this quick response to the needs of a community devastated by last week's mudslide. This was a priority for the state and our congressional delegation and means we will receive immediate assistance from specialists and clears the way for more aid in search and rescue, recovery and rebuilding," Inslee said.