Fear over slide's instability briefly keeps homeowners, rescuers out


ARLINGTON, Wash. -- Neighbors who were spared in the massive mudslide, but live near it, were kept from going back to their homes for a couple of hours Monday after new concerns that the slide was still moving.

 

Rescue crews went back on standby; the chainsaws they would use to cut through the debris sat quietly while they waited for a geologist toinspect the slide area.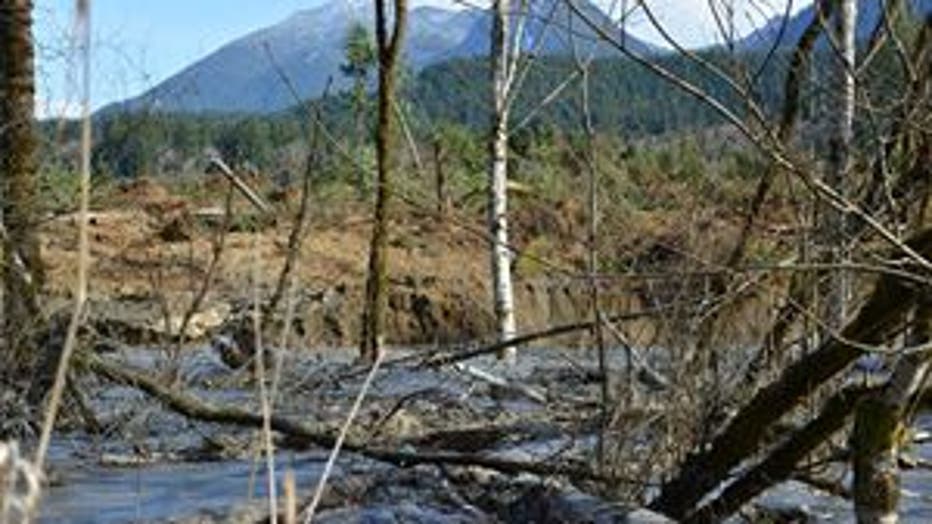 (Photo courtesy of resident Doug Dix)


While they waited at the Oso fire station, they also consoled a volunteer firefighter whose wife and granddaughter are still missing in the slide.

Homeowners stuck at the roadblock said they didn't have time to wait to get to their property.

"Most of us have acreage, have livestock," said Doug Dix. "Being gone long-term is not really an option. We've got to feed animals."

Dix was on his farm when the hill gave way near him Saturday.

"My first thought is it was an earthquake, because you feel the pressure wave," said Dix.

There have been concerns about the hillside, and it  has shown cracks over the years.

"They had some town meetings and warned people," said Dix. "And their worst-case scenario didn't match this."

The concern for Dix and other neighbors near the Stillaguamish River is that the slide may cause serious flooding through their homes.

"It could take the house, the barn, it could take everything," said Cathy Kennaner, who lives near the slide.

She said the fear is not just for flood waters.

"It's scary and there are  people still missing that I know. It's not good."