FBI seeks additional victims of convicted sex trafficker David Delay so they can receive help


SEATTLE -- The FBI said Wednesday it is seeking additional victims of sex trafficker David Delay, who claimed to be a famous film producer to entice young women and then abusing them and forcing them to work for him as prostitutes.

Last April, Delay, 52, of Lynnwood, was sentenced to 33 years in prison for conspiracy to engage in sex trafficking, attempted sex trafficking of a juvenile through force, fraud or coercion, and sex trafficking of adults through force, fraud or coercion.

The FBI said there were at least 15 known victims. The case is closed, but now federal agents want any other victims to come forward so they can receive help.

"Investigators believe there could be more, both victims of his prostitution scheme, as well as possible victims of child pornography that he may have coerced others into creating," an FBI news release said.




Because he was posing as a successful Hollywood producer, the FBI said, Delay often used his real name in seeking out his victims. He also used screen names like "Writer3D" and "SeattleWriter." A few times he posed as a woman using the screen name "Haleybi69" before his accomplice, Marysa Comer, began to recruit women on his behalf.

" is already going to be in prison for a very long time," said FBI Seattle Victim Specialist Stefanie Hanley. "But it's really about trying to make right those other wrongs and helping those victims with where they are at and what they have been through, which we can't do unless they come forward."

If you or someone you know was one of David Delay's victims, the FBI can connect you to services you are entitled to, such as mental health counseling. If you believe you may be a victim of David Delay, please email ReportDDMC@fbi.gov.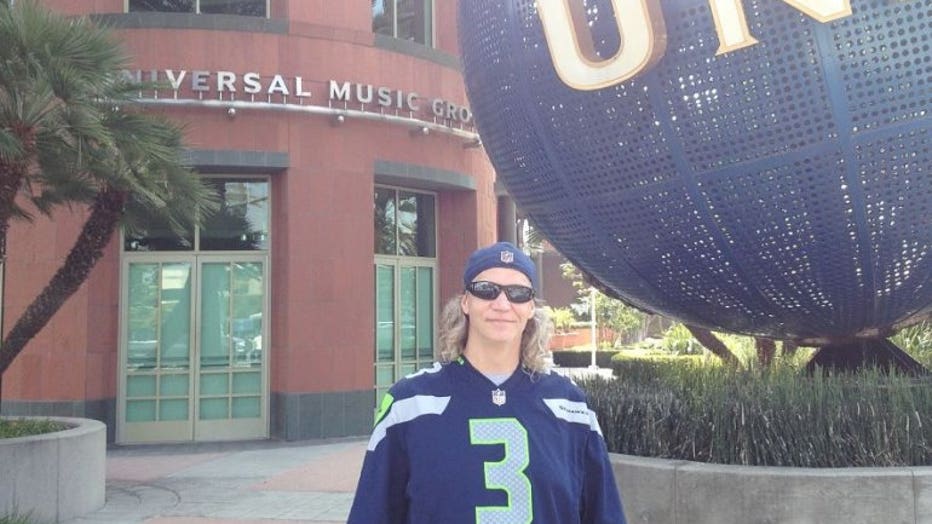 David Delay in front of Universal.(Photo: U.S. Attorney's Office)