FBI: Man admits to shooting outside Tacoma casino, claims self-defense
PORTLAND, Ore. (AP) — An FBI agent says the man accused of killing a motorist outside the Emerald Queen Casino in Tacoma admitted shooting the man, but said it was self-defense.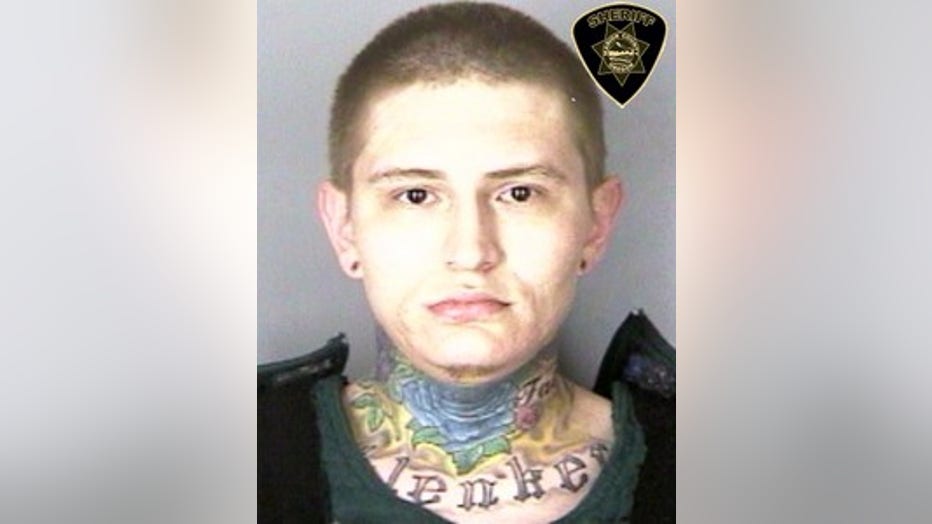 Photo of Jeremy Schlenker, the suspect in Saturday's fatal shooting at Emerald Queen Casino. Photo courtesy of the Marion County (OR) Sheriff's Office.


Authorities captured 27-year-old Jeremy Schlenker on Saturday as he drove on I-5 near Salem, Oregon.

FBI special agent Michael Brown says in court documents that Schlenker blocked Brandon Williams' car from backing out of a parking space. Authorities say Schlenker then exchanged words with Williams before pistol whipping and shooting him.

Brown says the killing was caught on video, and witnessed by a security guard and the passengers in Williams' car.

According to Brown, Schlenker confessed after being read his Miranda rights, but said he acted in self-defense.

The documents reveal that a 9-1-1 dispatcher was told an hour before the shooting that Schlenker pulled a gun on his girlfriend and assaulted her.