FBI knows who pulled off $500 million Boston art heist
 As far as crimes go, the heist itself was a work of art.

On March 18, 1990, two men in police uniforms talked their way into the Isabella Stewart Gardner Museum in Boston, where they tied up the security guards. After disabling the security cameras, they proceeded to make off with 13 works valued at $500 million.

The theft has flummoxed investigators for 23 years -- a streak the Federal Bureau of Investigation is now asking the public to help break.

On Monday, officials revealed that they think they know the identities of the two men who took the art -- which included works by Rembrandt, Vermeer and Degas -- and that the art may still be in the Northeast.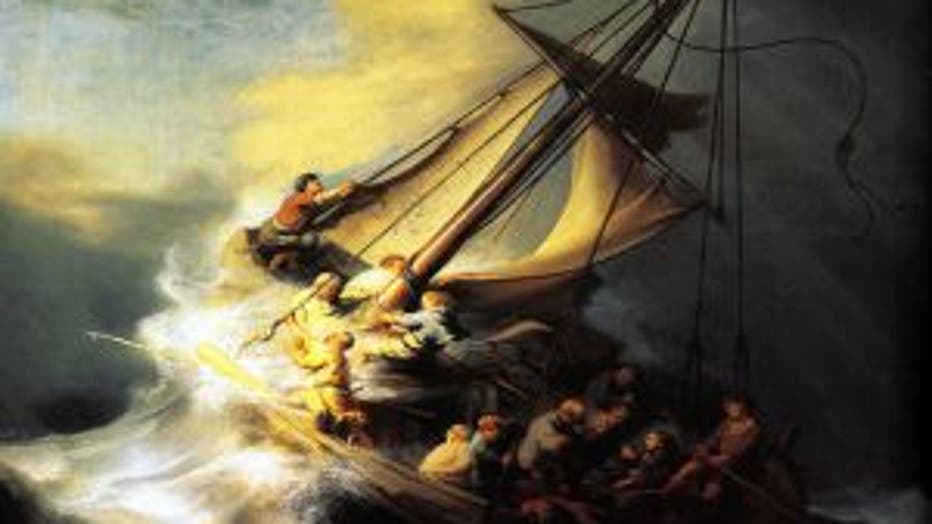 Courtesy of stolenvermeer.blogspot.com


"The FBI believes with a high degree of confidence that in the years after the theft, the art was transported to Connecticut and the Philadelphia region, and some of the art was taken to Philadelphia, where it was offered for sale by those responsible for the theft," Richard DesLauriers, special agent in charge of the FBI's Boston office, said in a statement Monday. "With that same confidence, we have identified the thieves, who are members of a criminal organization with a base in the mid-Atlantic states and New England."

For the complete Los Angeles Times story, go here.