FBI ALERT: Do you recognize this man wanted in a child sex abuse case?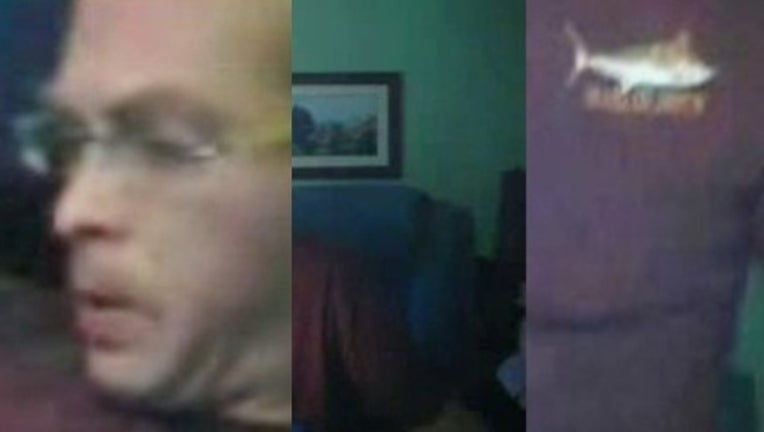 article


WASHINGTON, DC --  The FBI has issued a nationwide alert in the hope of identifying a man wanted in connection with exploitation and sexual abuse of a child.

Details were vague, but agents said they had released the enhanced photo collage of the man the unknown man they call 'John Doe 28' with the hope that someone will recognize him.  The FBI said it has no information to release about where this man may be.

The FBI said the National Center for Missing and Exploited Children has been investigating this particular case since November 2012, but leads have been scarce.

'John Doe 28' is believed to be a white man in his 30s or 40s with a receding hairline possibly wearing wire-framed glasses.  Images from a webcam show the man wearing a burgundy shirt with a fish or shark logo on it.  The man is seen in a home with a large blue arm chair in the background and a picture hanging on the wall.

The FBI asked anyone with information about the man to call 1-800-CALL-FBI or submit a tip online.

John Doe 28 is being sought as part of the FBI's Operation Rescue Me and Endangered Child Alert Program (ECAP).

ECAP began in 2004 as a way to identify unknown people involved in the sexual abuse of children and the production of child pornography.  Since its inception, 28 John and Jane Does have been investigated, and 20 of them have been identified.

Operation Rescue Me has been in place since 2008, and has led to the identification of 68 child victims.