Father of 5 showed bizarre behavior leading up to home invasion stabbing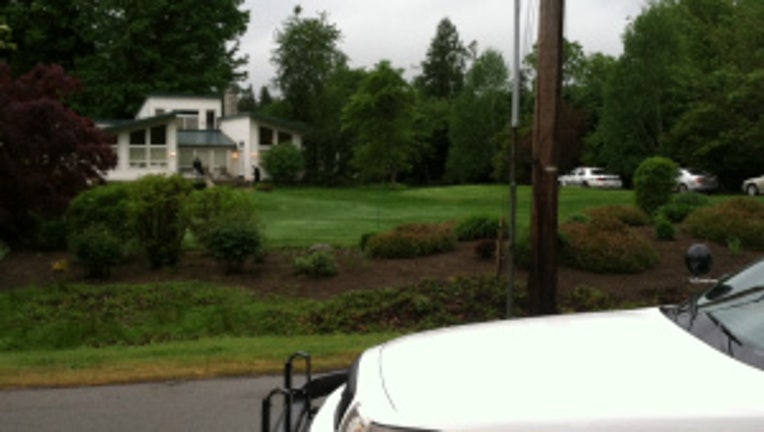 NORTH BEND -- A 48-year-old man who allegedly broke into a North Bend home and was fatality stabbed in a frantic melee with the homeowners showed bizarre and "hermitlike" behavior leading up to the incident, the Seattle Times reported.

According to the Times, Kenneth Boonstra had recently undergone a brutal divorce with his wife and had exhibited signs of a mental breakdown to his family.

Boonstra, the father of five, allegedly entered a couple's home in the 10100 block of 420th Avenue South twice in a 12-hour period between March 12-13. Investigators believe Boonstra was stabbed to death by Tennyson Jacobson after the intruder got into a struggle with her husband, Kyle, in their home.

Boonstra's family told the Times and investigators he acted increasingly bizarre, concerned about money problems and overwork, in the years leading up to the stabbing.

Boonstra divorced his wife of 19 years in June 2007 after accusing her of cleaning out his two bank accounts, the Times reported. He moved to a trailer in North Bend from Roy and began to steal gas and goods from local convenience stores, officials said. He was arrested in 2012 for stealing a case of Miller Lite beer and two cans of Copenhagen chewing tobacco. Police reported that upon his arrest Boonstra said he was sorry, and that he had every intention of making restitution.

Since his divorce, Boonstra had been living in a 23-foot travel trailer placed on a 7-acre property outside of North Bend. Officials said he did not know the Jacobson family prior to the break-in.

A roll of duct tape was found at the home after the struggle, but investigators were not sure if Boonstra brought the tape. The case is still open and being investigated.