Fatal shooting, wreck shuts down Vegas strip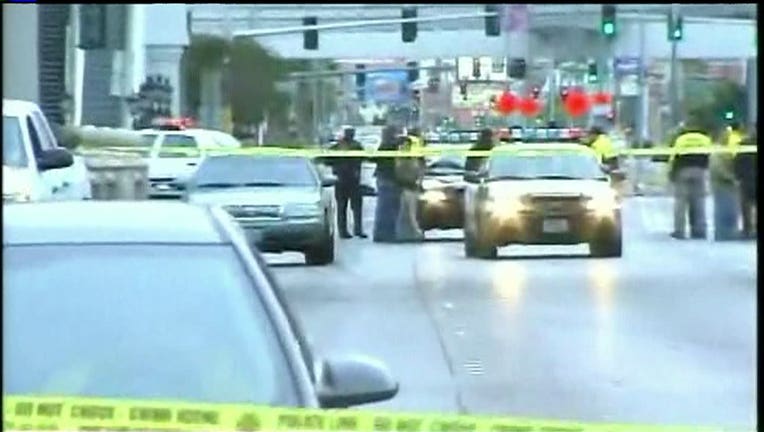 LAS VEGAS (FOX5) -- An armed driver of a Range Rover opened fire at a Maserati causing a multi-vehicle wreck and the deaths of 3 people on the famed Las Vegas Strip.


Las Vegas Metro police said the shooting happened just before 4:30 a.m. Thursday on Flamingo Road near Las Vegas Boulevard.



According to Metro, shots were fired from a black sport-utility vehicle to a Maserati when the vehicles were approaching the Strip.

The sports car then struck a taxi cab, police said, resulting in the taxi bursting into flames. The taxi cab driver and a passenger inside were killed, police said.

Police also said the driver of the Maserati was killed as a result of the shooting.

The wreck also involved three more vehicles at the intersection, and four others were injured, including a passenger in the Maserati, police said. Those people were sent to University Medical Center, where three were discharged following the crash, police said.

There was no word on the condition of the fourth injured person.

Metro said the black Range Rover fled the scene of the wreck. Police believe the vehicle had black rims, dark tinted windows and car dealer plates from out-of-state.

In addition, a supervisor for Desert Cab Company confirmed one of its vehicles was involved in the deadly wreck. They did not disclose a cab number or name of the driver involved in the incident.

The intersection at Flamingo and the Strip was completely shut down following the incident. There was no word on when it is expected to be re-opened.