Crews investigate cause of deadly fourplex apartment fire in Sumner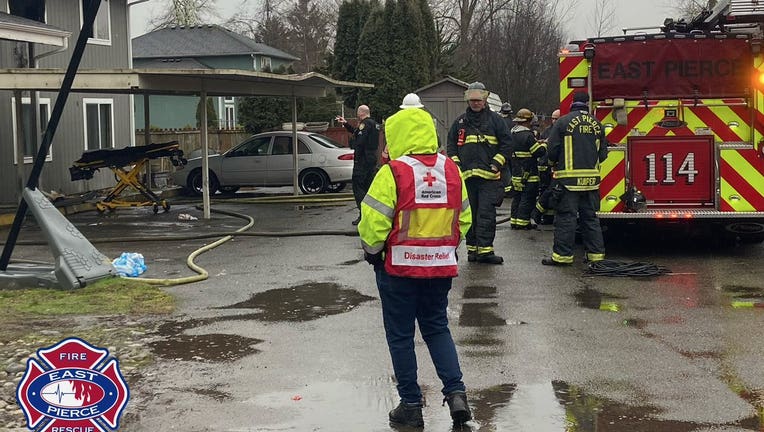 article
SUMNER, Wash. - Fire crews say a man died after a fourplex home in Sumner caught on fire Saturday morning.
According to East Pierce Fire and Rescue, at around 9:45 a.m., crews responded to an apartment fire in the 15900 block of 52nd St. E near Danmar Farms.
When crews arrived, flames were coming out of the second story window. Within 15 minutes, crews had the fire contained. 
Fire officials say two people were living in the unit where the fire started. One of them was able to escape, but the other died in the fire. 
Both Fire & Rescue and Pierce County fire marshals are investigating the scene to determine what caused the fire.
The three other families living inside the building were unharmed.
RELATED: Crews investigate deadly apartment fire in Lakewood
This is a developing story.