Fatal collision involving car, pedestrian blocks several lanes of I-5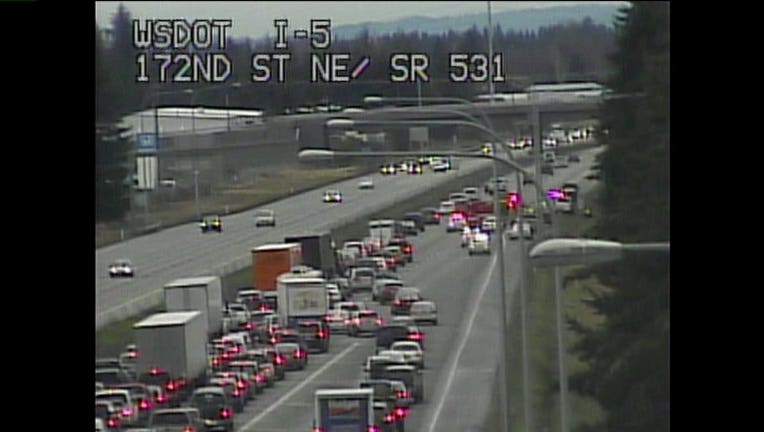 article


SNOHOMISH COUNTY -- One person was killed in a collision involving a car and a pedestrian Saturday morning on I-5.




The right two southbound lanes of I-5 were blocked at 172nd Street NE / SR 531 as of 11:00 a.m.

Trooper Mark Francis said this appears to be a tragic accident. The victim's father stopped on the shoulder to secure a load while his adult son waited in the car. Then another car came over and struck the victim.

WSP said the driver did was not believed to be impaired.

The scene was expected to be cleared by 1:00 p.m.

No further information was released.