Fast Ferry service from Kingston to Seattle begins today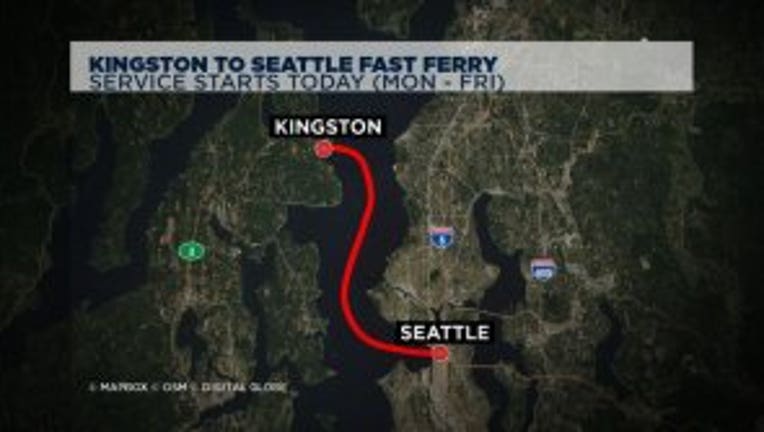 KINGSTON, Wash. -- The fast ferry service between Kingston and Seattle is now up and running.

The new service provides commuters with the option for a 40-minute ride to downtown Seattle, compared to the 70-minute drive. It's an expansion of the successful Fast Ferry program that began in July 2017 to help ease commuting woes for the Kitsap Peninsula.

The new ferry route will offer three round trips every weekday morning and three round trips every weekday afternoon.

Click here to see the full schedule.

Kitsap Transit is looking to add more sailings in the evenings as well as Saturday sailings in the summer.

Kitsap Transit held a grand opening for the fast ferry last week to kick off the new route. Gov. Jay Inslee was there. He said, "We have the best economy in the United States. We've been listed the best place to do business and the best place to work. And now we're giving people more options."