Farm Youth Outreach event needs Christmas miracle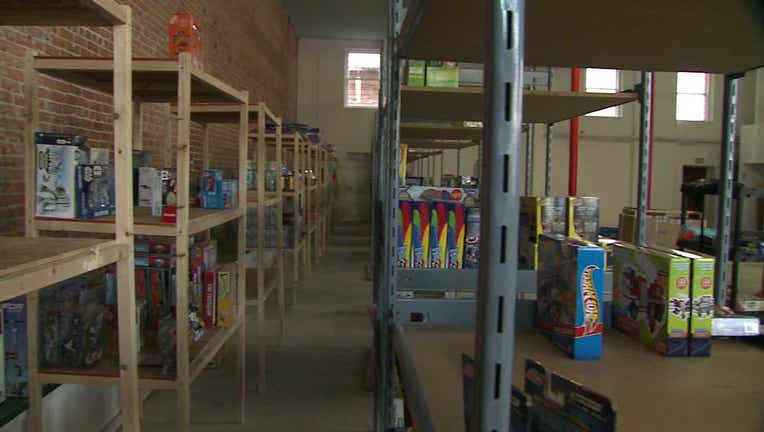 SNOHOMISH COUNTY-- One local youth outreach program is in need of a holiday miracle in the coming days.

Farm Youth Outreach is a non-profit organization dedicated to helping the lives of homeless children in Western Washington. Since 1994, the organization has served under-privileged youth by collecting toys, gathering clothes, and most importantly, giving youth a space to interact on a multi-acre farm in Snohomish County.

One of the organization's annual events, Miracle on 92nd Street, has served thousands of homeless shelter children by providing a warm place for families to get together for one day during the holiday months. Upwards of 500 children and their families arrive to the Snohomish County farm and are fed a Christmas dinner. The children get to make crafts and are gifted warm clothes. And when the kids head back to the bus, they find a stocking stuffed with toys donated from Snohoimsh County's Toys for Tots program.

But this year, Miracle on 92nd Street is struggling to gather the toys necessary to host the event on Dec 9. The Everett Toys for Tots warehouse called Farm Youth Outreach Tuesday to say that no toys would be donated. Toys for Tots has seen a drastic increase in the amount of families needing toys, officials said, and has already gifted most of their reserve.

"We had to keep putting them off," said Mary Butler of Toys for Tots. "They were supposed to pick up on the Monday the 3rd, but we didn't have enough donations."



The chairwoman of Farm Youth Organization, Vicki Stevens, said she doesn't know what to do since 500 kids are scheduled to arrive for the party.

"I have my tractor out on the internet now," Stevens said. "If I can sell that tractor, I'll go out and buy the toys."

Snohomish County Toys for Tots pledged to donate all toys donated between Wednesday and Friday to Farm Youth Outreach.

Donations can be made directly to the Toys for Tots warehouse at 1502 Hewitt Avenue in Everett.

For a full list of all Snohomish County Toys for Tots locations, visit here.

For more info on Farm Youth Outreach, visit here.