Famous skateboarder gets 4 years in prison for fatal Vashon Island crash
SEATTLE -- Cory Kennedy, 27, a famous skateboarder from Washington, was sentenced to four years in prison Friday for a crash in which a car he was driving slammed into a tree, killing one of his passengers and injuring another.

Kennedy was allegedly driving drunk and high when he crashed on Aug. 30, 2017, killing 45-year-old Preston "P-Stone" Maigetter -- a husband and father of two --and injuring another passenger.

Kennedy was convicted of vehicular homicide and vehicular assault. In addition to 48 months in prison, he will also under "home monitoring" for 369 days once he gets out of prison.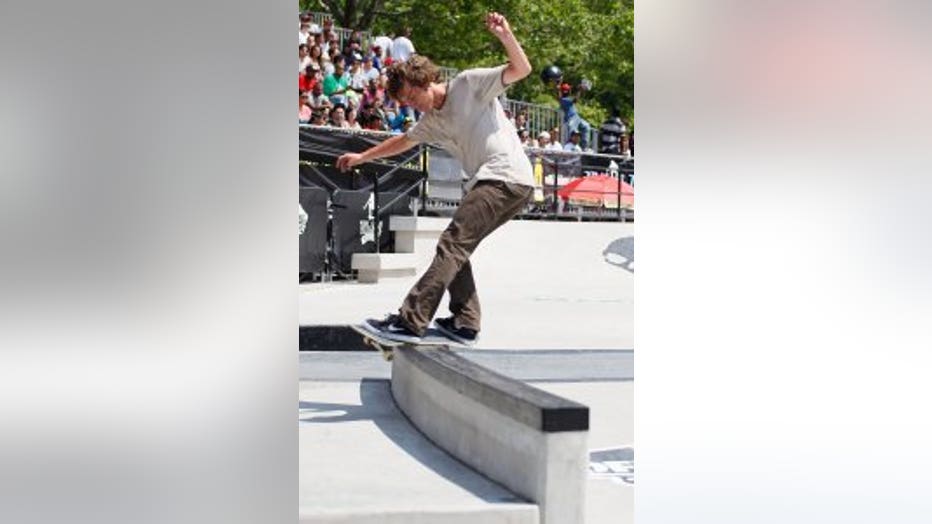 Maigetter was a skateboard videographer who worked for Thrasher Magazine, known among skateboarders as "The Bible." Maigetter and Kennedy were friends.

According to charging documents, Kennedy was driving his mother's Audi Quattro wagon on SW Bank Street on Vashon Island about 10:05 p.m. at high speeds when his car slid off the road and slammed into two large trees.

Maigetter was killed instantly, police say, and Kennedy's other friend fractured his foot. Kennedy was uninjured, according to court documents.

Several empty beer cans were found in the car, police said. A blood-draw of Kennedy allegedly showed he had consumed marijuana and was likely driving with a .11 BAC at the time of the crash. Kennedy allegedly admitted speeding.

Kennedy has a history of speeding, court records show,and multiple speeding tickets.

Kennedy was sponsored by Girl Skateboards and Nike shoes. He's a beloved professional skateboarder, and has parts in the skateboarding films "Pretty Sweet" and the local film, "Beware of Sasquatch."