Family suffers effects of carbon monoxide; new detector law starts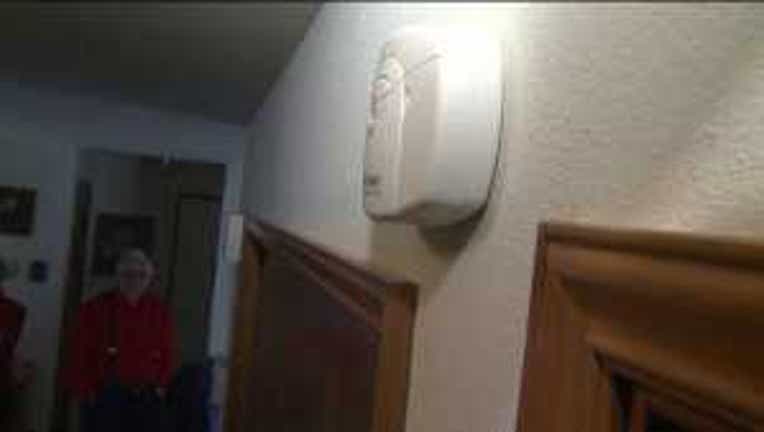 BURLINGTON, Wash. -- A family of five became ill or showed symptoms of carbon monoxide poisoning Tuesday after bringing a barbeque stove into the home to stay warm. The incident happened on the same day that carbon monoxide detectors became required in all homes in Washington state.

Skagit County firefighters said all members of the Burlington family apparently had symptoms of CO poisoning, though no one was seriously hurt. Firefighters said it highlights why the new detector law is important.

"Carbon monoxide is an odorless, colorless and, for the most part, invisible gas," said Steve Riggs, Mount Vernon fire marshal. "If you're sleeping, you're not going to wake up."



The new law requires the owners or managers of all hotels, apartment complexes and condos in Washington to put carbon monoxide detectors outside all bedrooms and on all levels of a home. Single-family homes will have to have them when the home is sold or remodeled. Those not in compliance could face a fine as high as $250.

The law is in response to what happened in Washington state during a powerful windstorm in 2006. It caused widespread power outages, and many people misused generators or brought barbecues into their homes for heat, setting up a potentially deadly situation. Hundreds suffered from carbon monoxide poisoning, and eight people died.

Riggs said there are about 30,000 bedrooms throughout the city of Mount Vernon alone. He admits not everyone is in compliance with the new law yet. He just hopes people use more commonsense to stay warm as the weather gets colder.

"Hopefully, folks understand bringing cooking and heating devices into your home is a dangerous thing to do, and it could cost you your life," he said.