Family stranded in cabin by heavy snowfall rescued by snowcat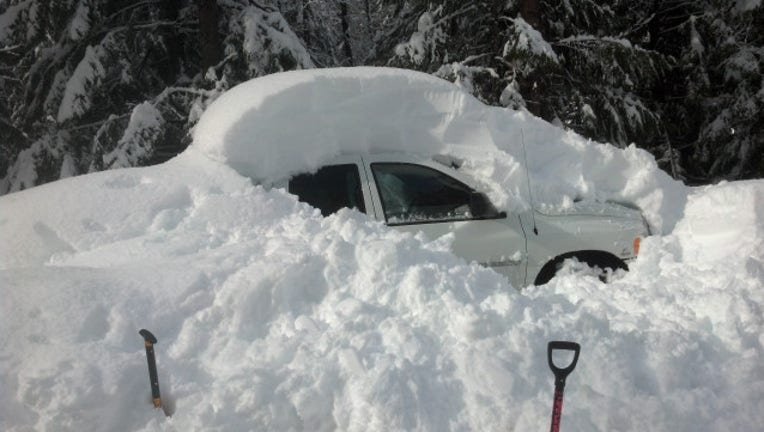 article


WENATCHEE, Wash. -- A family of six became stranded in a cabin in the Sears Creek drainage in west Chelan County because the snow was so deep that they could not make it out of the area, the Chelan County Sheriff's Office said. They were finally rescued by snowcat on Wednesday morning.

Sheriff Brian Burnett said the family members had skied to their cabin, but, because of 26 inches of new snow that fell since Saturday afternoon, they could not ski the 2 1/4 miles back to their vehicles on the White River Road.

A local family member told the sheriff's office that they had tried to ride snowmobiles on Tuesday, but the snow was so deep that the snowmobiles bogged down and became stuck. That's when the snowcat was called in to rescue the family members in the cabin.

Burnett said Paul Scott, 65, and his wife, Pamela Scott, 64, of Richland, Wash., had skied the location on Feb. 9 before the wave of storm fronts moved in and dropped a large amount of snow beginning on Saturday, Feb. 15.  Their son, Ryan Scott, and his wife, Emily, both 37, and their two children, 4 years and 1 1/2 years, skied in and joined them at the cabin on Saturday.

The family attempted to leave the cabin Monday, but was stopped by the heavy snow, Burnett said. Ryan Scott climbed to a nearby ridge to obtain cell phone service and called other family members for assistance. The Scotts had a good supply of food and firewood during their stay at the cabin, Burnett said.