Family saves a kitten found unresponsive in the snow (VIDEO)


A kitten found frozen in the snow was brought back to life by a family in Utah on Thanksgiving but the video documenting it is only going viral today.

The tiny feral feline, no more than a few weeks old, was found lying in a foot of snow outside the Bingham's family cabin at Bear Lake, Utah on the morning of Thanksgiving and captured on a GoPro camera.

"I walked up to it, and it was just a frozen little snowball," Branden Bingham told Fox 13 in Salt Lake City "There was not a pulse, there was no heartbeat, there was no breathing, it was lifeless, it was cold and lifeless."

The kitten was brought into the house, where Branden's younger brother Justin, who took veterinary classes at BYU, began performing CPR.

"I kind of assumed if I gently started pumping its chest, and get the heart-moving and rubbing it--things like that--it would start the blood flow and eventually bring the cat back," Justin said.

For more than an hour, Justin knelt by the fire-place rubbing the kitten's chest, while Branden recorded the entire event on camera. The family was just about to give up, when he ever so slightly opened his mouth.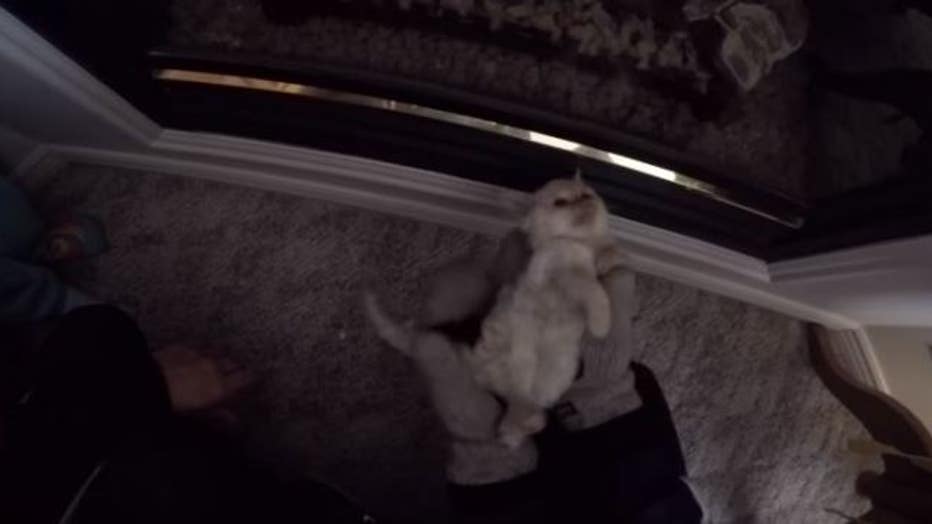 Screen capture courtesy Branden Bingham via YouTube.


"So when it actually started to move I was like, 'Hey, the cat's alive," Justin said.

"All the kids gather around, aunts, uncles, cousins, everybody around," Branden said.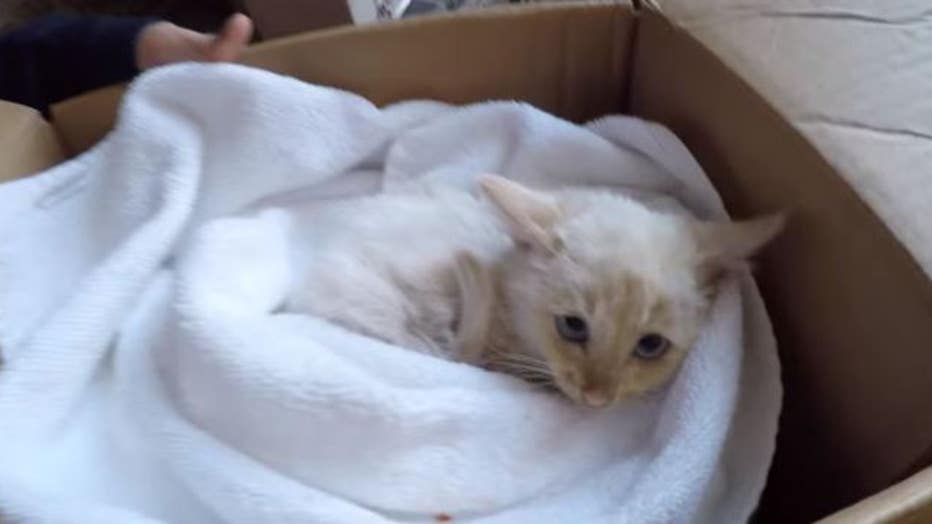 Screen capture courtesy Branden Bingham via YouTube.


For the rest of the holiday, Justin was known as the cat whisperer.

"I think the thing that was most shocking for me was the eyes, he had the most beautiful blue eyes," Justin said.

The kitten was appropriately named Lazarus. Throughout the day he gained more energy, eventually becoming strong enough to eat a whole plate of salmon. He became the toast of thanksgiving.

"Unbelievable what it looked like, what was going to be a sad start to a Thanksgiving ended up being what we would say is an early Christmas miracle watching this cat literally being brought back to life right in front of our eyes," Branden said.

Lazarus was adopted by one of the Bingham family cousins and is now living with his new owner in Logan, Utah, where he is doing just fine.

See below for the full homemade video from the Bingham family documenting the rescue: