Family, police ask for public's help in finding White Center killers
SEATTLE -- Michael and Saul Delfin-Rodriguez weren't just brothers, but also best friends.  Separated by only two years, the 22- and 24-year-old men hung out all the time.
One week ago, in their White Center neighborhood, they went out to get a drink at a nearby convenience store near SW 108th Street and 2nd Avenue SW.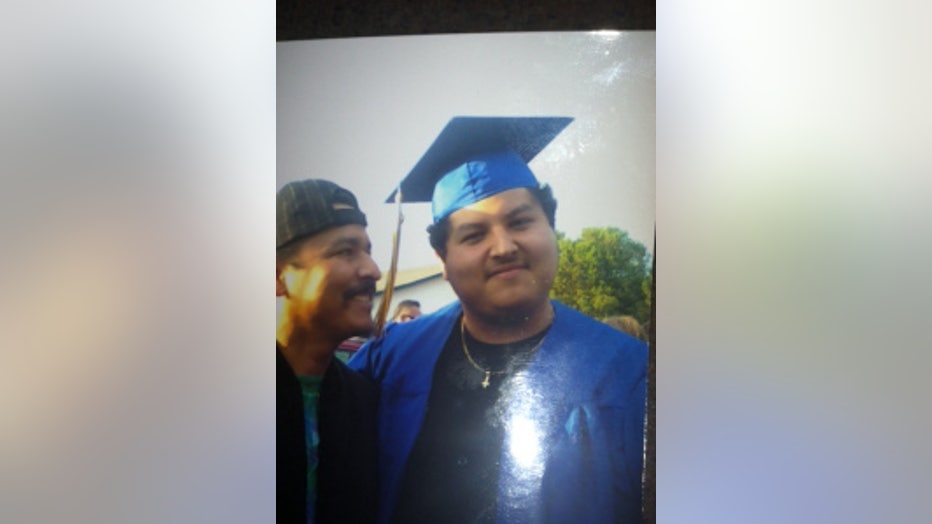 At right is Michael Delfin-Rodriguez, who was gunned down on a street in White Center last week.
"One was riding a bike and one was on a skateboard and at about 2:15 in the morning they were confronted by two black male juveniles who had accused the brothers of being involved in gang activity," said King County Sheriff Deputy Charlie Akers.
The brothers denied any gang involvement, and started to walk away when shots were fired.
"As we turned around, I noticed he yelled and fell flat on his back," Saul said Wednesday.
Saul dropped to the ground, too, as bullets flew overhead.  He said that within a minute, his brother was gone.
"I grabbed him and told him I loved him and to try to relax.  He couldn't breathe and that was it.  He couldn't say anything to me but I know he heard me," Saul said.
Saul said he didn't get a good look at the suspects because it was so dark, but added that they looked like teenagers, one of them in a red shirt.
"We believe because of their young age, they may have been running their mouth about what they did, either boasting about firing off some rounds or boasting at hitting somebody," Akers said.
Detectives are now hoping someone will come forward and turn these guys in.
"Anyone could have been hit by the rounds that were fired, so we are definitely asking for the public's help because these two guys are a danger to the public," said Akers.
Detectives believe the men got away in a light-colored sedan.  If you have any information call 206-296-3311 or 911.