Family of soldier killed by Pierce County sheriff's deputy wants answers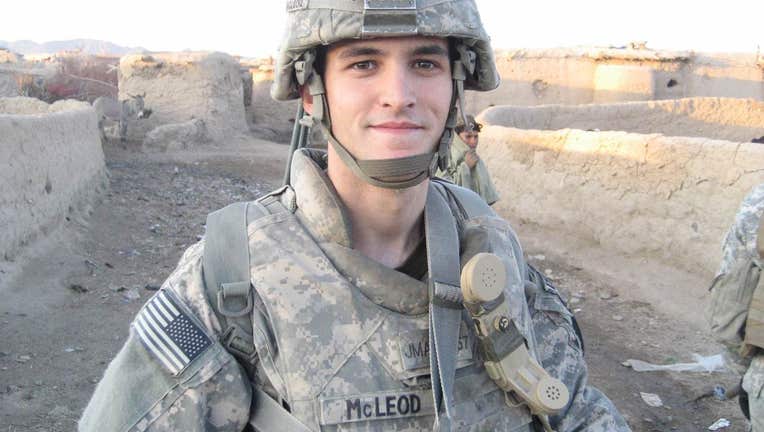 article


TACOMA -- The family of 25-year-old Brian McLeod is holding a rally outside the Pierce County Courthouse from 1-4 p.m. Thursday wanting answers to the circumstances surrounding McLeod's death.

The former JBLM soldier was shot and killed by a Pierce County Deputy on March 21 at his apartment complex in University Place. The Sheriff's Office says McLeod and a friend were arguing and hitting each other with frying pans. When the deputy and a Fircrest Police officer arrived, they say one man ran out into the parking lot and that McLeod followed, holding a loaded shotgun and pointing it at his friend's head.

Ed Troyer with the Pierce County Sheriff's Office says the officers ordered McLeod to drop the gun and at some point, the deputy fired at least one shot, striking the victim. McLeod died at the scene.

McLeod's family and attorney Karl Williams believe bullets were fired through the door and screen door and that Brian may have been inside his apartment when he was shot.

They requested an inquest, or independent investigation, into McLeod's death which was not granted.

Pierce County Prosecutor Mark Lindquist said by phone, "At this point there is nothing about this investigation that would call for an inquest. We are going to follow protocol and wait for this investigation to be completed.

If and only if there is something flawed about the investigation would we call for an inquest."

The last time an inquest occurred in Pierce County was 2005, when officers were not cooperating with an investigation according to Lindquist.

It's a more common practice in King County, where a statute requires an inquest any time someone dies in law enforcement custody or during an officer involved shooting like this.

We'll have more on this story on Q13 FOX News at 4:00 and 5:00.