Family of ex-Puyallup man mistakenly killed by Calif. deputies files $25M claim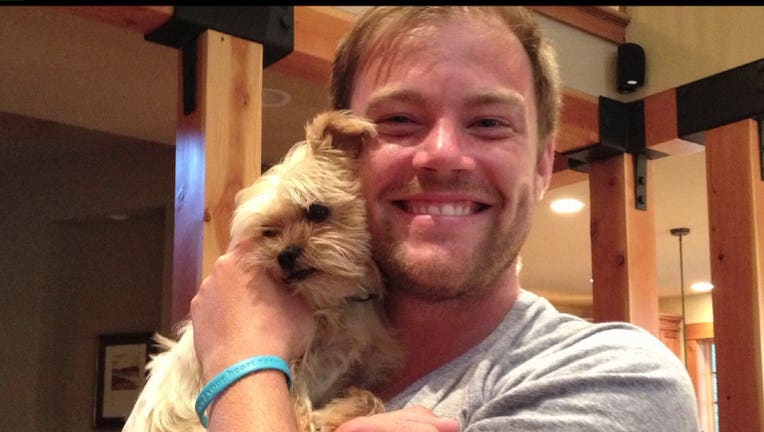 TACOMA -- The family of John Winkler, a 30-year-old former Puyallup resident and TV production assistant who  was mistakenly killed by Los Angeles County deputies , announced Tuesday they were filing a $25 million claim against the sheriff's department.

"John Winkler was a hero who was being held hostage in an apartment and he saved his friend Liam," Simeon Osborn, the attorney for the victim's family, said at a news conference.

Winkler's mother, Lisa Ostergren, of Gig Harbor, said, "Our family wants to find out the truth of what happened that night. And we want those officers held accountable for their actions and for what they've done, so no other family has to go through this nightmare and the pain that we're suffering right now."

The $25 million claim against the sheriff's department, if denied, could be the first step toward a lawsuit.

Winkler moved from Puyallup to Los Angeles about six months ago.

Winkler was killed in early April when three Los Angeles County sheriff's deputies, responding to a hostage situation at a West Hollywood apartment, shot two bloodied men who came running out of the apartment in an attempt to escape a knife-wielding captor.

Winkler, who deputies thought was the suspect, was fatally shot. The other hostage was wounded.

"The apartment door suddenly opened and a male victim came rushing out," a statement by the L.A. County Sheriff's Department issued after the incident said. "He was covered in blood and bleeding profusely from the neck. Simultaneously, Winkler ran out of the door, lunging at the back of the fleeing victim. Both ran directly at the deputies."

Interim Sheriff John Scott  called the shooting a mistake and "very tragic."

Winkler's friend Devin Richardson said Winkler, who lived in the complex, was a friend of the two other men held hostage and rushed to the apartment when he heard them screaming.

Winkler had recently been hired for several days as a production assistant for the comedy show "Tosh.0."

The suspect, identified as Alexander McDonald, was later arrested. McDonald, 27, has been charged with one count of murder, two counts of attempted murder and one count of torture.

He pleaded not guilty and is being held in the L.A. County Jail on $4 million bail.