Family members of those missing in slide still waiting for answers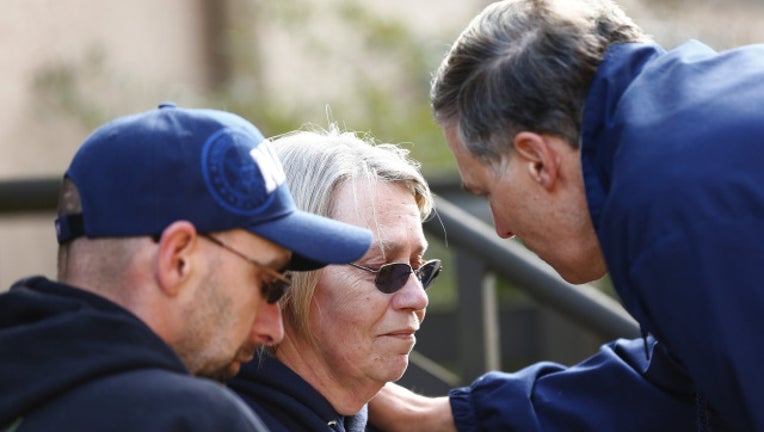 article


OSO -- Residents of Oso and Darrington saw massive devastation, when they tried to return home today.

"This is a total disaster, beyond belief," says Shari Brewer. "Just the power of the mud and water that came down through here."

"I can't even describe it, it's like looking at pictures from Mt. St. Helen's and the river," says Elaine Young. "Everything's covered in gray, and it's everywhere."

No one can believe how much damage was done, in just a matter of seconds. But they say there had been warning signs.

"We have been watching that slide for the last 3 weeks," says Brewer. "Every time we drove down below, we kept looking over there. There was another chunk, it was growing."

Today, we're hearing some amazing stories of survival. Neighbors came together, to dig out those who were trapped.

"We heard some tapping on a rooftop, a bunch of people came and helped," says Young. "It took a couple hours but we got him out."

But there are still a number of people missing. Brewer says her daughter is starting to lose hope.

"She lost a good friend, she went to feed the horses down the road and she's not been heard from."

Many people are turning to social media in these tough times. They are posting pictures of loved ones who are missing, along with information about where they were last seen.

Others are coming to the Red Cross shelter in Arlington. Tiffany Burdette says she didn't know where else to go, to wait for news about her mom.

"I just want to know where she is, i just want some answers. It's really really hard not being in the loop or being in control."

The Red Cross says they will continue to keep their shelters open for the next few days.

Family members are hoping they'll get some more answers when the search and rescue operation resumes in the morning.