Family, friends hold vigil for man they say was wrongly killed by Seattle police


SEATTLE -- Family and friends of Che Taylor gathered for a candlelight vigil at the spot in the Wedgwood neighborhood where  police shot and killed Taylor -- a shooting seen in a dash cam video released earlier in the day by the Seattle Police Department.

Seattle police said two officers were investigating a suspicious car Sunday night in the 2200 block of NE 85th Street when they encountered the man who was "clearly armed" and refused their commands. Police say he was reaching for a handgun while on the passenger side of his car when they opened fire.

Police identified him as 46-year-old Che Taylor. Police say he is a  violent felon whose criminal history includes convictions for assault, robbery and rape.

On Monday night, family and friends of Taylor held a vigil for Taylor.

"He had a beautiful smile. A million dollar smile. It was very warm and he was the apple of my eye," said Andre' Taylor, Che's brother.

More than two dozen people came out to light candles and leave flowers as they remembered the man police say was a violent felon.

Taylor's family said Che had made mistakes in the past but he was trying to get back into society after he was released from prison almost two years ago.

"We all have our challenges and he had his. You know he paid his debt to society and came home and he tried to get back to society the best way he could," added Andre' Taylor.

Speaking of the police in the video, Andre' said, "I believe there was an intent there -- they had tactical gear on, they had assault rifles and they came, I believe, to kill him. For whatever reason, they felt he didn't deserve to be here anymore."

Warning: Disturbing video:




Detectives say Taylor stood at the passenger door of a white Ford Taurus as a marked patrol car pulled up. Officers can be seen approaching the car asking Taylor to show his hands and get on the ground.

Officers and a witness say Taylor reached for his handgun before officers fired.

"Clearly the officers were in a very dangerous situation, they took the action they thought was appropriate at the time and we'll let the investigation take its course," said Seattle Police Chief Kathleen O'Toole.

Detectives recovered Taylor's handgun. They said he was also in possession of what appeared to be cocaine and black tar heroin.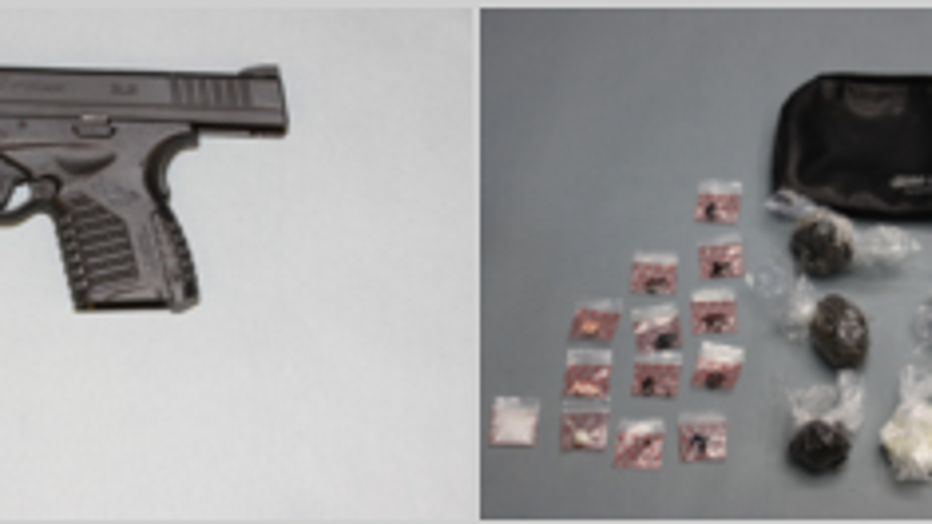 From Seattle Police Dept.


Two other people were taken into custody. One of them was booked into King County Jail for possession of a "significant" quantity of heroin.

"It appears from the briefing I received that the police officers acted appropriately, but again we'll wait for the full investigation to be completed," said Seattle Mayor Ed Murray.

The two officers involved in the shooting are on paid leave. Authorities are still investigating.