Families of missing kids push for legislation in Olympia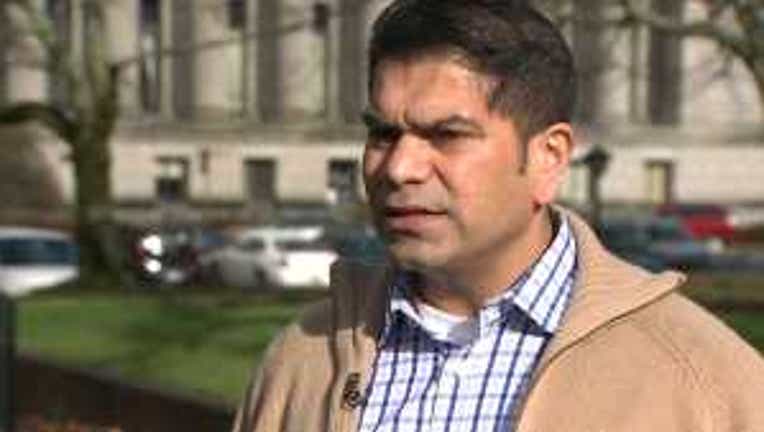 OLYMPIA -- Families of missing children met in Olympia Tuesday to push for legislation that could improve police investigations when kids disappear.

Although it was the first time they've met in person, the parents already have a bond like no other.

"We're involuntary members of a club that shouldn't have to exist," said Melissa Baum, mother of missing McCleary girl Lindsey Baum.

It's been three and a half years since Lindsey, then 10 years old, went missing from McCleary and a little more than one year ago since Solomon Metalwala's 2-year-old son, Sky,  disappeared in Bellevue.



"Something that should not happen did happen and there weren't answers and I want answers," Metalwala said.

Solomon said he feels the law failed him; he believes Sky's mother, Julia Biryukova, had something to do with Sky's disappearance. She told police she left Sky alone in the family car last November when she ran out of gas and that he disappeared while she was gone. At the time, the couple was in the middle of an ugly divorce and battling over custody of their two kids.  Solomon said his wife was showing signs of mental illness.

"Julia got some doctor to say she was fine and that was it," Metalwala said. "She was clear, after wanting to commit suicide and spending a month in the hospital. All these huge things and they said, 'OK she's fine now.' "

Solomon wants the law to require more thorough mental health screening in custody decisions.  Lindsey Baum's mother thinks the state's Amber Alert system needs to be revamped.

"It needs to be better utilized," Baum said. "The only time it's used is basically when they know who has the kids. They will not issue it without a vehicle or suspect description and I think that's a failure on their behalf."

Baum said she feels the Washington State Patrol should automatically issue Amber Alerts for kids under 10 if they have a good description of the child and believe they're in danger. She said she also feels officers need better training on how to handle these cases, especially for small departments.

"In McCleary, they didn't know what was going on," Baum said. "They didn't know how to react or respond. They need to know because it will happen again."

Another woman who attended the meeting was there on behalf of the family of McKenzie Cowell, a 17-year-old Wenatchee girl who disappeared in 2010.  She was found dead four days later on a Columbia River bank.  The families plan to meet again sometime before the new legislative session.