Falling boulder damages historic bridge at Multnomah Falls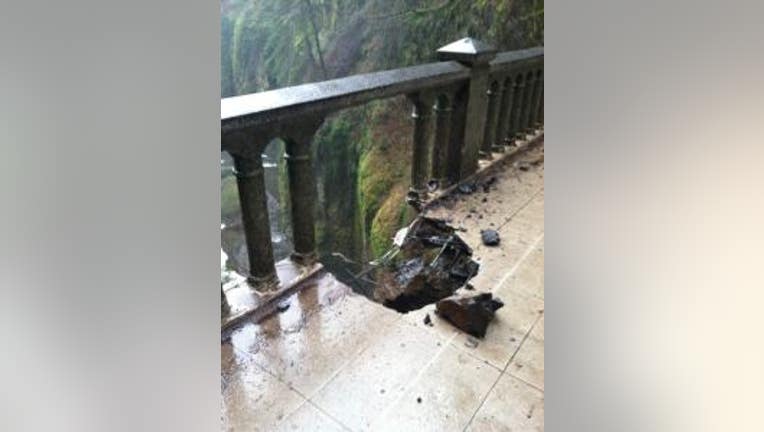 PORTLAND (KPTV) -- A falling boulder smashed through the Benson Bridge at Multnomah Falls sometime Wednesday night or Thursday morning, authorities said.

The bridge is now closed for safety reasons, and the trail leading to the bridge is blocked until repairs can be completed and the bridge can be inspected.

The Benson Bridge just might be the most photographed bridge in all of Oregon. It sits in front of the picturesque Multnomah Falls, which is the top tourist destination in the Columbia River Gorge east of Portland.

There were no injuries reported as a result of the falling boulder.

Officials said the Larch Mountain Trail No. 441 is blocked off from the Multnomah Falls viewing plaza near Multnomah Falls Lodge to the Gorge No. 400 trail.

USDA staff are posting updates on the closure. Visit www.fs.usda.gov/crgnsa for up to date information on closures.