Fake 'no parking' signs are popping up around Seattle; here's how to spot them
SEATTLE -- With all the trouble finding open parking spots in Seattle, it's no surprise fake "no parking" signs are popping up around the city.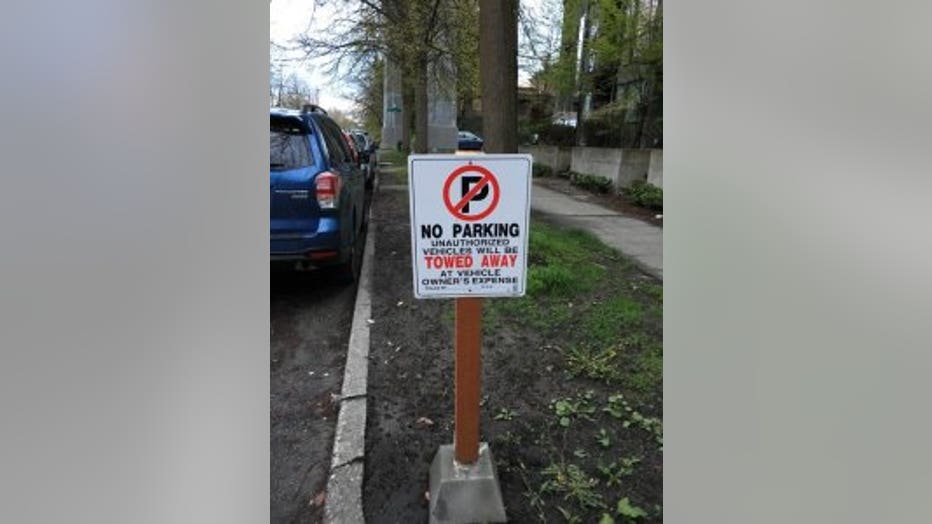 A fake "No Parking" sign spotted in Fremont by Jason Schumacher.


Residents have taken to Seattle's subreddit to post numerous pictures and comments about fake "no parking" signs found on city streets over the past few weeks.

"I saw this sign the afternoon of Wednesday the 19th," Reddit user Jason Schumacher said of a fake "no parking" sign he spotted in Fremont. "I reported it using the city's 'request a city service' tool."

So, how do you differentiate fake signs from real signs?

Seattle Department of Transportation Spokesperson Norm Mah suggested the best way is to make sure the "no parking" sign looks like every other one in the city.

"We have very specific signs," Mah said. "Whether they're placed on utility poles or stand-alone poles, they have very specific parameters."

Mah said Seattle uses federally regulated sizes and placement for all of its street signs. Unofficially posted signs are often a different quality, made of different materials and come in a different design.

"The city signs that we have up are part of federal guidelines that are part of the Federal Highway Administration's guidelines," Mah said.

Another fake "no parking" zone in North Seattle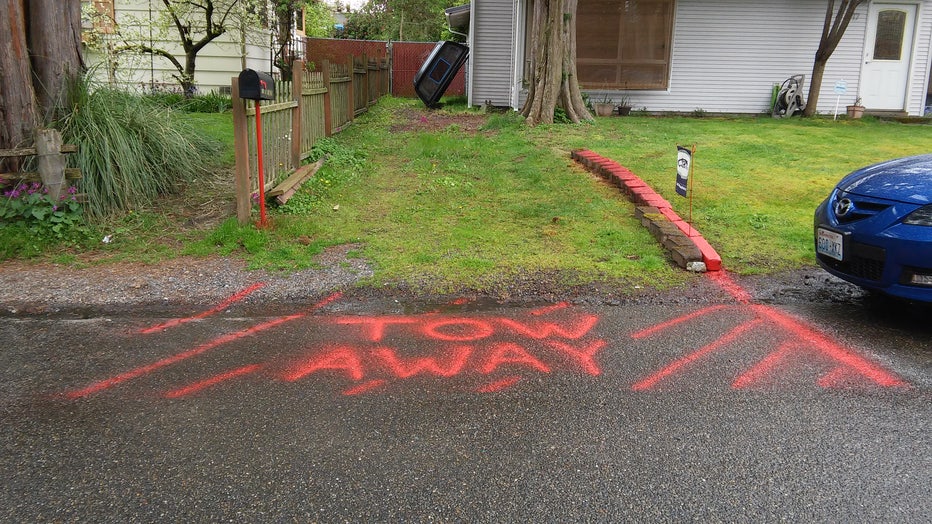 Mah pointed Q13 News to the U.S. Department of Transportation's Federal Highway Administration's Manual on Uniform Traffic Control Devices for Sign Regulations.

A dense document, to be sure. But even a passing glance at the paperwork shows "no parking" signs have strict guidelines for placement, including distances between the letters and size of the pointing arrow.

Most fake "no parking" signs are easy to spot. For instance, the fake one in Fremont posted to Reddit had a wooden pole and a movable cement block.

The city would never do that.

Mah encouraged anyone who spots fake "no parking" signs to report them via the city's Find It Fix It app or the city's request a service tool. He said violators are usually asked to remove their signs, and reminded that a fake sign is against the law.


From the Manual on Uniform Traffic Control Devices.