Fairly quiet week - nice Easter Weekend ahead
High clouds will roll in today from a system that is going to our south. We could have a few showers on the south coast. Otherwise, it'll be dry and mild, with highs near 60.  Tomorrow will be partly sunny and near 60 again.  Mid week, there is a chance of a few showers, though most areas stay dry, just cloudier -- highs upper 50s. Good Friday through the Easter Weekend it's looking mostly sunny with highs around 60 or even above.  Keep your fingers crossed!

Viewer photos of the day . . .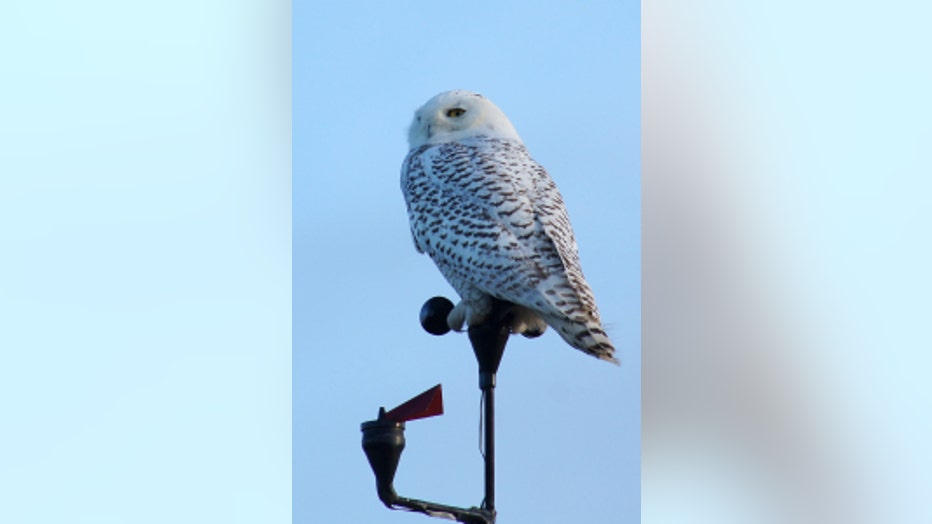 Snowy owl perching on an anemometer. Photo taken by Dow in Sequim. Sent in by Liz in Dungeness.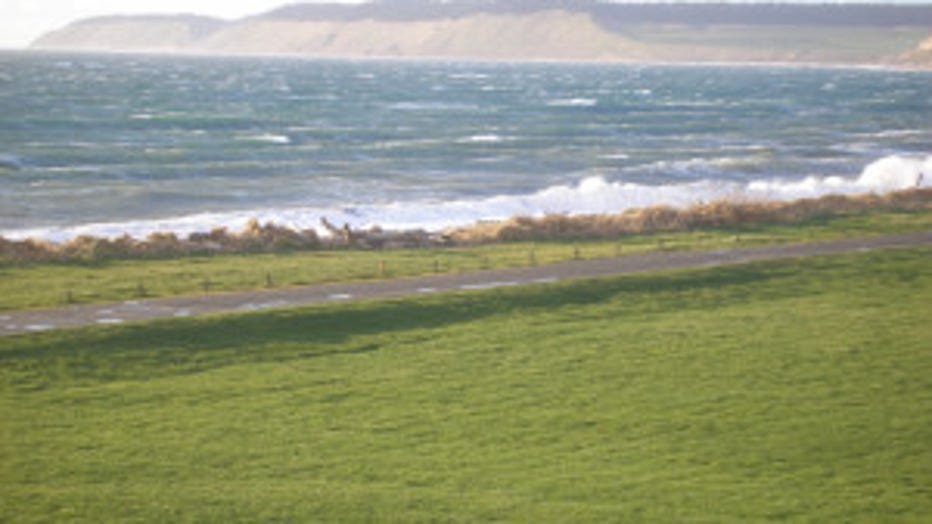 High surf at Ft. Casey, Whidbey Island. From Adria in Everett.