FAIL: Deciding to play bumper car with a State Patrol vehicle on I-5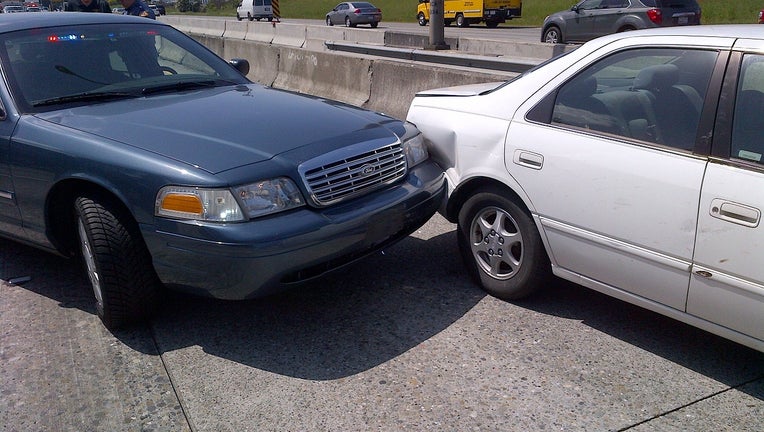 LAKEWOOD, Wash. -- A Washington State Patrol lieutenant said Wednesday he was driving his patrol car on Interstate 5 toward Tacoma when another vehicle approached behind him at about 90 mph, made some gestures and then struck the rear of the patrol car.

The officer said he pulled over one lane, but the vehicle then pulled up alongside his patrol car and rammed the side of it.

The lieutenant said he then performed a successful PIT maneuver on the vehicle, got it stopped and placed the driver in custody.

According to the State Patrol, the suspect -- a 30-year-old Federal Way man -- "made statements that he knew it was a police car and officer was driving. He also stated he believed 'people were fighting in the back seat and he wanted to alert the officer.'"

The suspect was booked into jail on charges of second-degree assault, DUI, and driving with a suspended driver's license. He  was undergoing a blood draw on the suspicion he was drug impaired.