F-A-N-T-A-S-T-I-C! Seattle speller advances in National Spelling Bee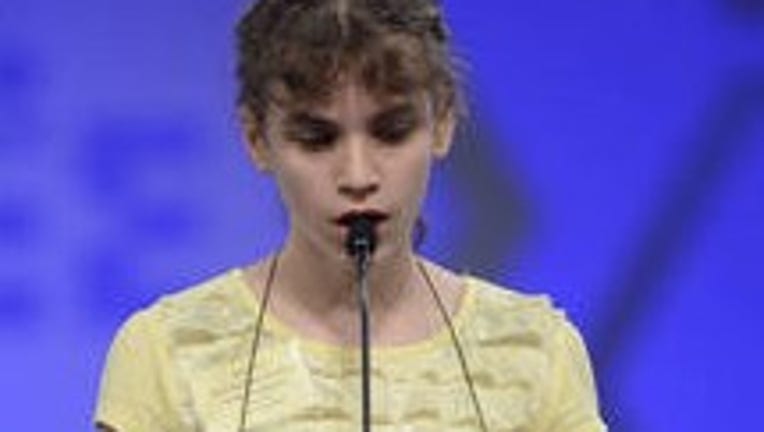 NATIONAL HARBOR, Md. -- A student from Seattle is one of 46 spellers who competed in the semi-finals of the Scripps National Spelling Bee.

Téa Freedman-Susskind from Lakeside Middle School in Seattle correctly spelled two words on stage during the preliminary round. She also passed a preliminary exam, consisting of spelling and vocabulary questions.

Freedman-Susskind competed in the semi-final round Thursday morning, but unfortunately, did not advance to the finals.  Elisabeth Ince, who goes to Broadview Elementary School in Oak Harbor, also made it to the national competition, but didn't qualify for the semi-finals.


---


Téa Freedman-Susskind's Scripps National Spelling Bee profile:

Téa's family is a widespread bunch — she has a relative on every continent except Antarctica. She's interested in environmental science, and counts Nobel Prize winner Rosalyn Sussman Yalow as her favorite historical figure because of her scientific discoveries and fortitude in the face of discrimination. Téa's creative writing talent has been on display in the magazines Stone Soup, Muse and Creative Kids, and last year she placed 2nd in the Washington State River of Words poetry contest. She has two hermit crabs, Eyeball and J, and a parakeet, Leafy. She would love to visit Jerusalem for its interesting history, and Tel Aviv because it is a major hub of scientific activity.
Journey to the Scripps National Spelling Bee
Winning word in qualifying local spellingbee:
acetylene
Other words spelled correctly in local competition:
neurotogenic
priscan
consanguine
prerogative
mastoiditis
---


 

Elisabeth Ince's Scripps National Spelling Bee profile:

Elisabeth enjoys taking good care of her two pet rabbits, Magnolia and Jasmine. In her free time, she reads — her favorite book isOut of My Mind by Sharon Draper — and writes stories. One of her favorite places in Seattle is the Woodland Park Zoo, but they don't have pandas there, so she's hoping to see some at the National Zoo in Washington, D.C. Elisabeth cultivates strength and discipline through practicing aikido, which she began learning at age 5. She also bolsters her artistic side by arranging flowers with her grandmother, and she's won several county fair awards for her beautiful creations.