Expect more noise as crews try to fix Bertha


SEATTLE -- It's going to take much more than we first thought to get Bertha, the boring machine, moving once again.

"It's always frustrating to not see the progress going on with the project," Fairlook Antiques owner Michael Fairley said.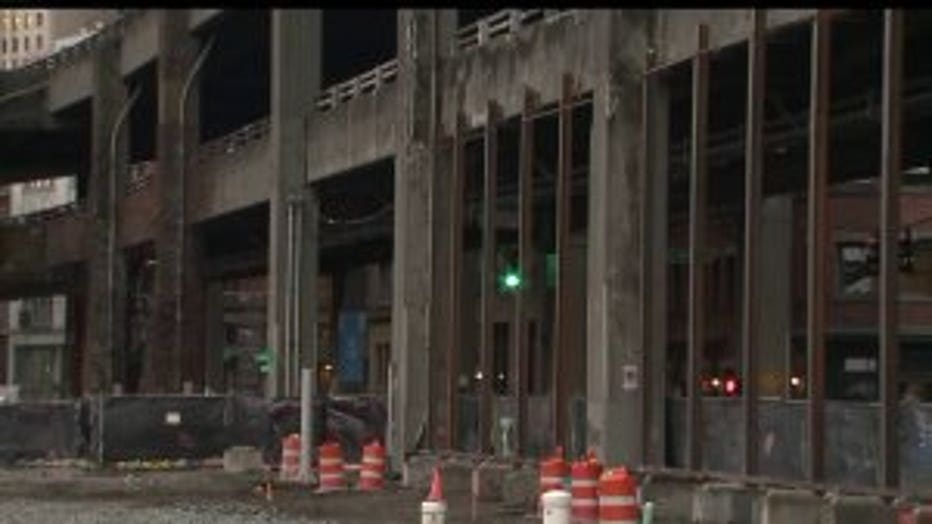 Business owners who are already impatient with Bertha's delay are now learning that there will be more inconvenience ahead. Crews will start to dig a giant pit in front of Bertha; the machine will then tunnel its way into the pit so the repair process can begin.

"It will be in open air at that point crews will access the machine; they will have mobilized in very large cranes to disassemble the cutter head and other parts of the machine," Matt Preedy of WSDOT said.

But the pit could take weeks to dig, meaning more noise.  They are in the midst of building a sound wall on the west side between South Jackson and South Main to block the noise as crews start digging the pit.  The double plywood wall will be finished in the next two weeks.

"They want to try to work 24 hours a day, 7 days a week," Preedy said.

But when it comes to Bertha's future, the contractor, Seattle Tunnel Partners, says it could be September before it's moving again, and even that, they say, is an optimistic timeline.

"The contractor is the one that has a lot of money on the line," Preedy said.

The delay boils down to a broken seal on Bertha's cutter head. The seal allows the machine to rotate properly. At this point, crews don't know what caused the damage to the seal. Contractors hope the pit will help them answer that question. In the meantime, business owners aren't the only ones who are counting the days for a solution. Some drivers say the Alaska Way Viaduct -- which the tunnel will eventually replace -- is running out of time.

"If you drive underneath the viaduct, there are cracks, a lot of cracks. They say another earthquake and it's coming down," Steve Beckmann said.

Bertha was digging the tunnel to replace the viaduct. It only got to just one-tenth of the 1.7 mile span before it got stuck in early December. STP is still required to have the new tunnel ready for drivers by January 2016.