Expect empty classrooms as students skip school for parade


SEATTLE -- You can expect a lot of empty seats in classrooms on Wednesday.

Many families are planning to let their children skip school for the Seahawks parade.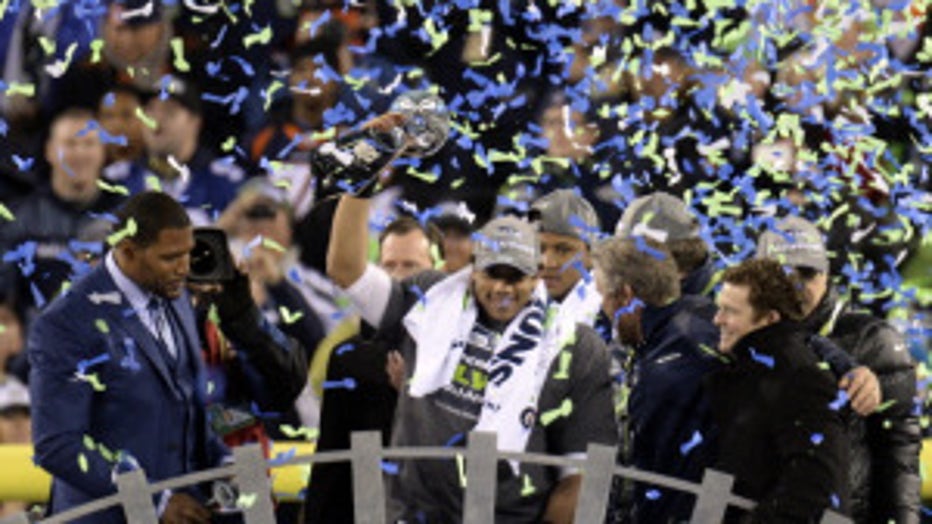 Initially, the Seattle Public Schools Superintendent Jose Banda said the absences would not be excused, but late Tuesday afternoon that changed.

Banda is now giving each school's principal the authority to decide.

Students at West Seattle High School estimate that about two-thirds of all of the classrooms will be empty.

Freshman Parker Cole says there is no way he is missing the parade.

"We definitely want to see the players," Cole said.

For many parents, the parade is more than just about getting a glimpse of the players; it's about  bonding with their kids.

"This is a once in a lifetime opportunity and I want to share that with my son," Rick Cole said.

Many schools, including Alki and Lafayette Elementary schools in West Seattle, will excuse students who choose to skip.

"Oh really? That's good news, that's fantastic," parent Mark Curran said.

Parents who were initially concerned about unexcused absences now say they are going to the parade.

"Our plan is to get on the water taxi, stay on foot and go up the hill and try to see the parade from 4th Avenue," Curran said.

Curran's 9-year-old son, Brody, knows the names of most of the players and hopes to get as many autographs as possible.

"We should be the No. 1  team for three years; we have a lot of defense and offense," Brody said.

But not everyone is happy.

One Seattle school teacher, Ronen Gluck, wrote a letter to local leaders and the Seahawks stating in part, "We are simply voicing our concern over a loss of essential instructional time ... tell them that a single day of school is more important to their future than ditching class for a parade."

Parents say school is definitely more important but many say there should be exceptions.

"These are the kind of memories that last a lifetime," Curran said.

Many schools on the Eastside, such as those in Bellevue, normally have half-days on Wednesdays so many of those kids could catch a portion of the parade without missing school. But if you are planning to skip classes altogether, make sure to check in with school officials.