Expansive bust uncovers drugs, stolen electronics and illegally sold shrimp from van
SEATTLE --A multi-week police sting uncovered a large crime ring dealing drugs, stolen electronics large quantities of illegally purchased stolen shrimp, Seattle police said Friday.

On Thursday, police raided a Vietnamese restaurant and a tent in the woods near the intersection of 12th Avenue and South Jackson Street to arrest 25 people as part of a three-month operation, Seattle police said.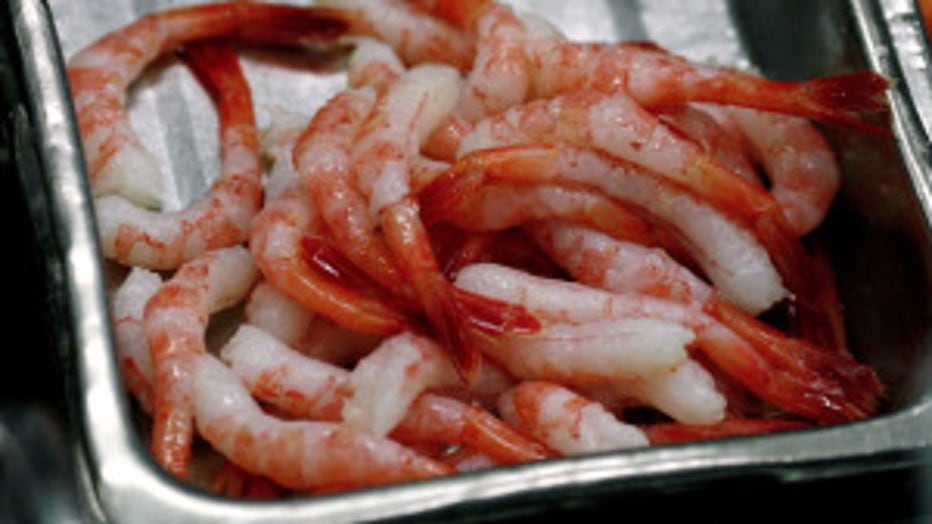 The investigation began when SPD's Major Crimes Task Force became aware of a major open-air drug ring operating near the intersection in January, police said.

"My officers were seeing car prowls and drug deals out there, and growing unrest in the community," East Precinct Captain Pierre Davis said. "Informants were telling us it was so bad you couldn't walk down the street without getting hit up to buy drugs or electronic food-assistance benefit cards."

Police centered their investigation around a nearby electronics store, One-Stop Wireless, which allegedly knowingly bought and sold stolen electronics. Officers served a warrant to the store on Jan. 14, and allegedly found more than 800 electronic devices and $226,000 in cash.

Detectives continued to search for criminal activity in the area, and  "buy-and-slide" drug busts uncovered more than 24 crack cocaine dealers operating near the intersection, police said. Police said most of the dealers were getting crack from a tent in the woods underneath Interstate 5 near the intersection of 8th Avenue and South Jackson street. The tent was impounded and the drug dealers arrested.

Many dealers were also scoring drugs from the Thanh Tam Vietnamese restaurant, and a warrant was served on the restaurant netted $17,000 and 16 grams of cocaine police said. Further investigation into the nearby Minh Tam Market in the area produced more crack cocaine, and more than $400,000 in cash from alleged EBT scams.

In a bizzare twist, the expansive investigation also uncovered a woman who sold EBT cards, shrimp and meat out of her van. She used the illegal EBT cards to buy cart fulls of meat, seafood and rice and sell them to interested buyers. At one point, the woman sold more than $1,000 worth of frozen shrimp at a discount price from the back of her van, police said.

"Her minivan was weighed down so much it was sitting 3 inches off the ground," the SPD blotter said.

All the suspects in the case are facing multiple charges, police said. Officers are hoping the expansive bust will be good for the community.

"This operation will be good for the International District community," Davis said.