Ex-UW football player arrested in connection with armed robbery on campus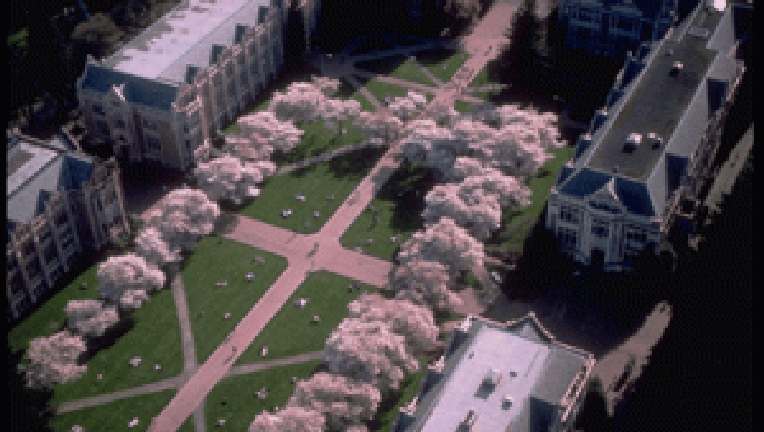 SEATTLE -- Former UW football player Zacchery Fogerson, 20, Kent, was being held on $100,000 bail in connection with the armed robbery of an 18-year-old University of Washington student Monday night east of the Communications Building in The Old Quad area.

The gunman stole the victim's purse at about 10:37 p.m. and fled, while another student who was nearby called the UW Police Department, police Cmdr. Steve Rittereiser said.

Patrol officers who were nearby noticed a vehicle leaving the area without its headlights, he said. An office stopped the vehicle on campus and noticed a handgun and purse inside the car. The driver was arrested at the scene on suspicion of robbery.

The probable cause document in the case said the victim "positively identified" Fogerson as the man who stole her purse and wallet at gunpoint.

The victim was shaken by the incident but unharmed, Rittereiser said.

According to The Seattle Times, Fogerson left the UW football team in July 2011, after head coach Steve Sarkisian said that he was suffering from continuing issues with a concussion he received that spring. Sarkisian called Fogerson "a young player that showed a lot of promise," but that he "just never got a chance to get it going," the Times said.