EveryMove app wants to reward you for getting fit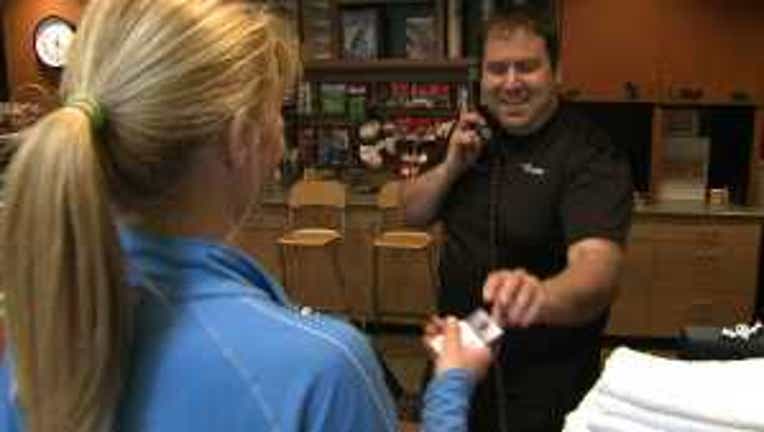 We know that exercise is good for us, but often it's hard to keep up the momentum of regular workout routines. Now, the EveryMove website and app aims to make a good workout more rewarding than before.

The Seattle-based company launched in October (in May, GeekWire reported the company had raised $2.6 million), and the timing couldn't be better given the impending holidays and the habit of a lot of people to not only overeat, but eat food that is not good for them.

With a program that is somewhat akin to an airline's mileage plans or good-driver insurance discounts, EveryMove rewards you for going to the gym, jogging or anything else you do to get fit.

One EveryMove user, Chrissy Capponi, is jogging her way to a new pair of running shoes.

"I'm already at 100 points toward my 1,000, to get my $10 dollar gift card," she said. "It's all about feeling like you're getting something out of your workout. And even though you're going to feel better, it's also nice to get something tangible."

"It doesn't matter if you bowl, or you hike, or you run, or you swim or you dance -- the point is we want to reach people where they're doing healthy things in their life," EveryMove cofounder and CEO Russell Benaroya said.



It's easy to turn workouts into rewards. Enter your activites on your phone or online and EveryMove logs it and gives you points that can be redeemed later for gift cards from  a variety of retailers. You can earn discounts on gear, like $30 off a pair of high-end headphones, or earn points toward activities like hitting a bucket of balls at the local driving range.

Cody Glad is the operating director at a Columbia Athletic Club, where EveryMove members get points when they show up at the gym. All they have to do is swipe their membership card and the EveryMove app notes you went to the gym.

"Obviously we're looking to promote an active, healthy lifestyle," Glad said. "Anytime you can promote that with a company that offers rewards -- tangible rewards – that's great for us."

EveryMove can't verify all workouts, but if you use apps like Foursquare, Nike+ or devices like a pedometer that provide proof of activity, you receive more points.

The company has also teamed up with Precor, a fitness equipment manufacturer.

And EveryMove is looking to make some moves with other businesses and health insurance companies by partnering with them to provide you with more benefits for living a healthy lifestyle.

"We believe that activity leads to better health which leads to lower costs," Jeff Roe, CEO of LifeWise Health Plan of Washington, said.

LifeWise is a subsidiary of Primera and is the largest health plan for individuals in the state, and it's now offering members gift cards on EveryMove. More incentives could be coming.

"By helping people be more active, EveryMove has the potential over time to lower costs and, in general, lower costs will lead to a positive effect on premiums," Roe said.

"Our ultimate goal is to allow a user on EveryMove to turn their healthy lifestyles and activities into benefits from their health plan -- maybe that's lower premiums, maybe that's lower deductibles," Benaroya said.

"It would be great to be able to show some actual benefit financially, from all the time we spend working out.  So why not get a little more for it?," Capponi said.

EveryMove is expanding and is in discussions with healthcare companies that insure 20,000 members nationwide.