Evergreen State College employees take to the picket lines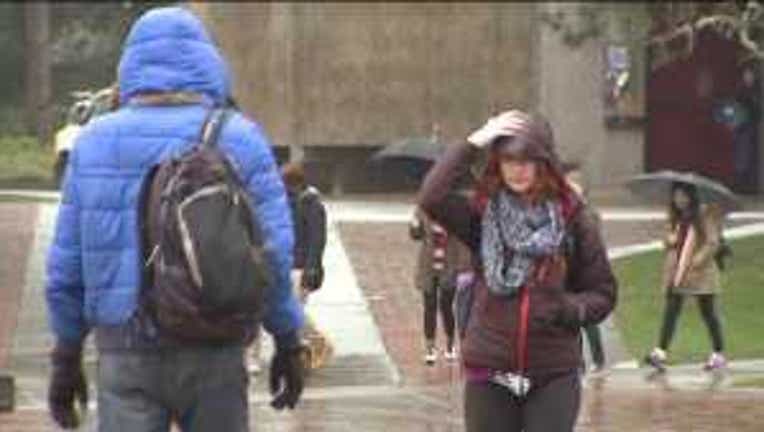 OLYMPIA -- Student service employees at the Evergreen State College in Olympia went on strike Tuesday, creating multiple picket lines that some said disrupted campus activities.

According to The Olympian, the 57 strikers, which included resident advisers, academic counselors and athletic coaches, took to the picket lines after contract talks with administrators regarding an equal process of termination and regular pay increases broke down earlier this month. The employees, joined by some members of the state employees union and other campus unions, picketed 12 locations at the Evergreen campus, resulting in the closure of some campus facilities.

The Olympian reported that demonstrators slowed traffic at the campus and encouraged drivers to turn around. One student said they felt discouraged and intimidated by the picketers while others avoided the commotion.

"A lot of the campus is shut down because most of the staff is gone," 21-year-old Victoria Zoller told the paper.

Union members and college officials failed to reach a contract agreement after days of mediation earlier this month. Union members said a major sticking point in their contract was wording that allowed workers to be fired without just cause.

"We're just asking for a fair process in termination, that they have to have a good reason to terminate someone," union member Courtney Bailey told the Olympian.

The union also asked for a biennial raise comparable to other college staff such as professors.

For more on the strike, click here.