Everett set to ban high alcohol beer downtown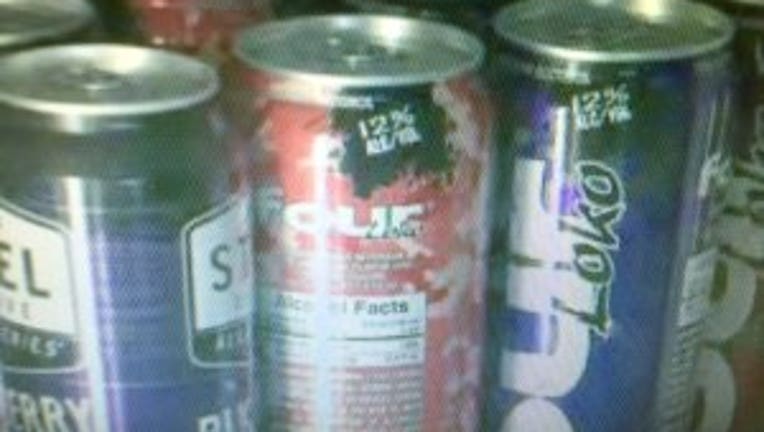 article


 

The Barber Shop is an Everett institution, open along Colby Avenue since 1936. Marcie Shack has owned the salon for the last nine years, but says in that time she has seen the homeless problem get worse, along with public drunkenness and break-ins around her business.

"Panhandlers on the sidewalk, in the back parking lot, and using the parking lot as a bathroom facility," said Shack who says she was also recently confronted with a man on drugs or drunk who was threatening Shack and her 80-year old customer.

"I had to manhandle him to the door," said Shack. "My 80-year old customer told me she had just come from the courthouse where she got a concealed weapons permit. She suggested I do the same."

Everett Police believes one solution to the problems of public drunkenness is to take high-alcohol content beer from the shelves of stores in the downtown core, creating a Alcohol Impact Area. Lt. Bruce Bosman says not only are the beverages contributing to a nuisance downtown, but it is also leading to other crimes.
"We see an increase of vehicle prowls," said Bosman. "Petty thefts, theft from the businesses with the alcohol products. There are a lot of issues."

Bosman says one of those other issues is trash. The city now spends three days a week collecting garbage in places where the homeless gather, like Smith Avenue.

Over the past year, police urged store owners to voluntarily remove the high alcohol beer from stores. But 70 percent of stores still sell it.

"I think it's not fair," said Han Min, who runs a smoke and gift shop on Broadway.

Min believes his beverage case of high alcohol beer makes up nearly thirty percent of his business. He worries that if he loses those customers, he may lose it all.

"Maybe they're going to move to somewhere else," said Min. "They can go to Lynnwood, they can go Marysville."

Willy Russell, a homeless advocate, says there are already plans in place if Everett becomes an Alcohol Impact Area.

"They're already setting them up to buy them outside the area, and bring them down here," said Russell. "They're going to deliver them door to door to these camps.

Russell wants more social services and beds made available to the homeless, not a ban on beer cans.

But Everett Police believe banning those drinks can at least address part of the problem, pointing out that even though only 30 percent of stores removed the beverages from their shelves, police saw a reduction in alcohol related emergency calls.

The Washington Liquor and Cannabis Control Board will decide Wednesday there will be a ban of high alcohol drinks downtown.