Everett police clamp down on burglaries; more than 320 arrested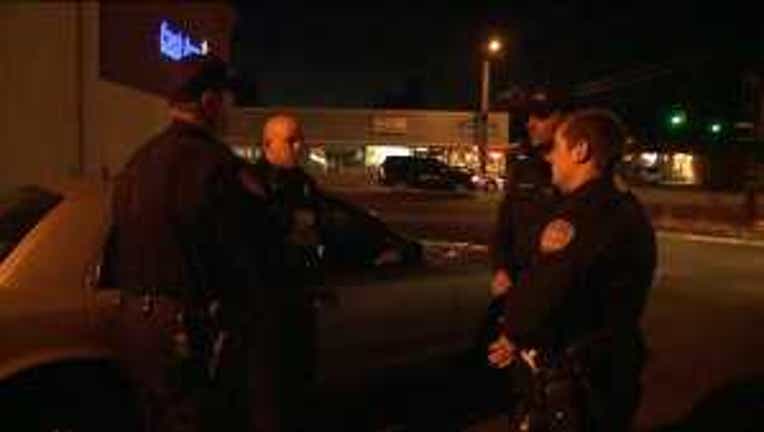 EVERETT -- Their office is the streets. For the burglary-reduction team, it's all about tracking the hot spots to find suspects. During a recent arrest, Everett police busted a man hiding out at a motel on Broadway and retrieved about $10,000 in stolen goods from one motel unit.

"I used to be running around here being a hard head," said Torri Clark, who added that he use to  make a living breaking into homes.

"You can get electronics anywhere ... and a lot of pawn shops don't check your ID for those things," said Clark.



Four officers make up Everett's new burglary-reduction team.

"We need cops to go to 911 calls but we also need a lot of cops looking specifically for people doing crimes," said officer Anatoliy Kravchun.

He and his partner, Nathan Wallace, spend their nights and days hunting burglars.

"All the criminals around here seem to know everybody, they are all intertwined and they go to the same places," said Wallace.

Like many cities, Everett saw a big spike in home burglaries last year and decided to go after the problem makers. On Wednesday night, Q13 Fox News followed the officers around on their patrol.

"The main alleyway right here on Broadway is a pretty good hot spot," said Wallace.

In just over three months, the team of four has arrested 321 burglary suspects, recovered about a half-dozen guns and tens of thousands of dollars in stolen property. The officers say they get many of their leads from the community and good, hard work.

"I would do it for the rest of my career if they let me, but we will see what happens," said Kravchun.

"We have built such a good rapport with certain people, they know me by name," said Wallace.

Most of the home burglaries are fueled by drugs, Wallace said.

"The Puget Sound area is swarmed with meth and heroin; it is to a point that it is an epidemic," said Wallace.

"When I was back in the past doing it (burglaries), that was my reason for it," said Clark.

Although the target is home burglaries, Everett police say many of the suspects arrested are wanted for other serious crimes.