Everett kidnapper on the loose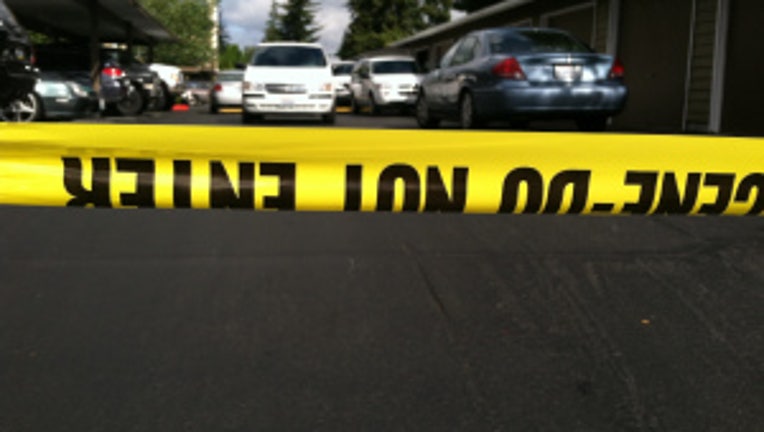 EVERETT -- Police continue to search for the man who kidnapped a 5-year-old girl from her bedroom early Saturday morning as her father slept nearby.

"It was kind of terrifying, honestly. You think that your kids are safe in their own house at night," neighbor Lilly Keim said.

Keim is like a lot of mothers in the neighborhood who is worried about her children's safety.

"To have some guy pretty much just take a little girl out of her bedroom in the middle of the night without her parents knowing is horrifying, absolutely horrifying," Keim said.



The abduction happened around 3 a.m. Saturday at the Mirabella Apartments on 112th Street Southeast. Police said the man used a wooden pallet as a ladder to climb through a first-floor bedroom window. He grabbed the child and apparently left through the same window and police said surveillance video shows the abduction in progress.



The video is a little grainy but you can see the man carrying something over his shoulder that police believe is the young girl. Two-and-a-half hours later, the little girl walked out of the woods near the Interurban Trail. She was half naked and knocked on a door for help at the Tessera Apartments on Bruskrud Road. Police were called and a K-9 picked up a scent and linked the two apartment complexes.

"It's frightening and it's creepy and I'm still just freaked out because of all this," neighbor Diana Capstin said.

Capstin and other mothers in the neighborhood have formed an unofficial "parents on patrol" group, watching out for everyone's children until the suspect is caught.

"The mood around here has been (that) everybody is on guard. Everybody's been watching each other's kids. We have the buddy system until this guy is caught. We all want this guy caught because we're all scared -- a lot of us here have children," Capstin said.

"I walked in to my son's room to double check his window, and I wedged something in between it and my window... it's kind of creepy," Keim said.

Police said it appears the man intended to sexually assault the girl, but doctors found that no sexual assault occurred.

The description of the suspect is vague -- he's described as a dark-skinned man, short with a thin build, and wearing a white hat and white earrings.

Anyone with information is urged to call 911.