Everett High student escapes attempted abduction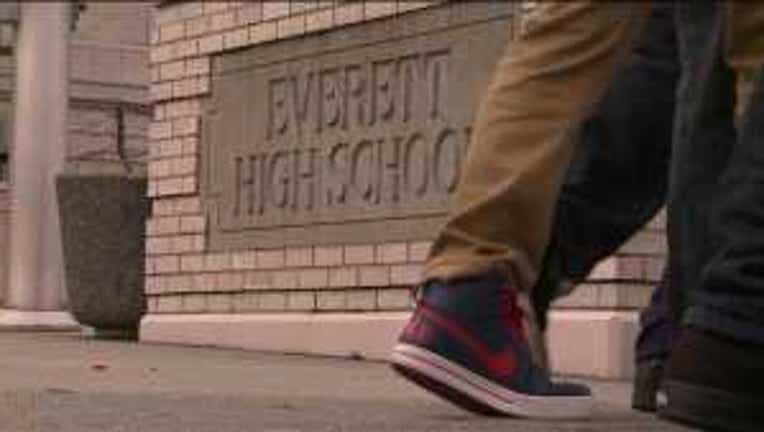 EVERETT -- Everett police are searching for a man they said tried to abduct a teenage girl Monday morning one block from Everett High School.

According to the Everett Police Department, a female high school student was walking near the 2300 block of Wetmore Avenue when a man pulled up in a car and asked if she wanted a ride. The victim said "no thanks" and continued walking. A few seconds later, police said, the man grabbed her arm and pulled her towards his vehicle.

The girl pulled free and ran to school to report the incident to a research officer.

Everett Police Officer Aaron Snell said the girl did exactly what she was supposed to in a frightening situation.

"He's actually dragging her towards his car and she ends up in a struggle," Snell said. "She does get away from him and run the rest of the way towards the school."

Police are looking for the man, described as a black man in his 20s. He is about six-feet tall, heavy set and had a mustache and curly brown hair. He was driving an older moldel tan, 4-door sedan.



A notice went out to parents in the area immediately following the incident, Mary Waggoner of the Everett School District said.

"It's a phone call and an email message that went out and explained the situation, described the suspect and reminded parents to make sure their kids are walking with someone else on the way to school," Waggoner said.

Parents in the area were concerned.

"I'm really concerned that someone around her is trying to get kids," Courtney Negus, an area mother, said.