Even with I-5 partially open, South Sound holiday traffic backups are expected
TACOMA, Wash. -- Drivers hoping for relief once crews cleared two lanes of I-5 in DuPont Wednesday now face another hurdle:

Holiday traffic.

According to the Washington Department of Transportation, the 33-mile stretch of Interstate 5 from Tacoma to Olympia has some of the worst Christmas weekend traffic.

And with AAA expecting holiday travel to increase 3 percent this year nationwide, traffic in the South Sound may again be at a standstill.

Traffic on the stretch is expected to be particularly heavy Friday, where as many as 70,000 cars could be on the highway over an eight-hour span.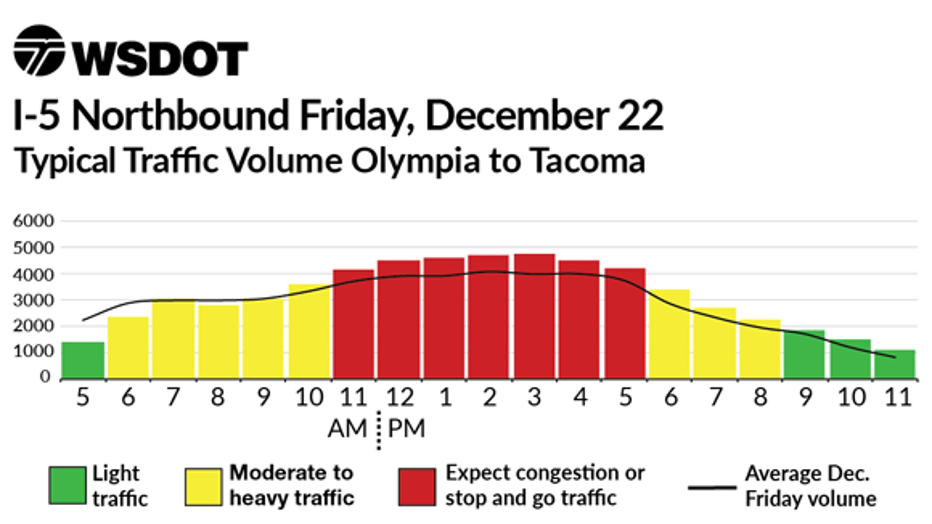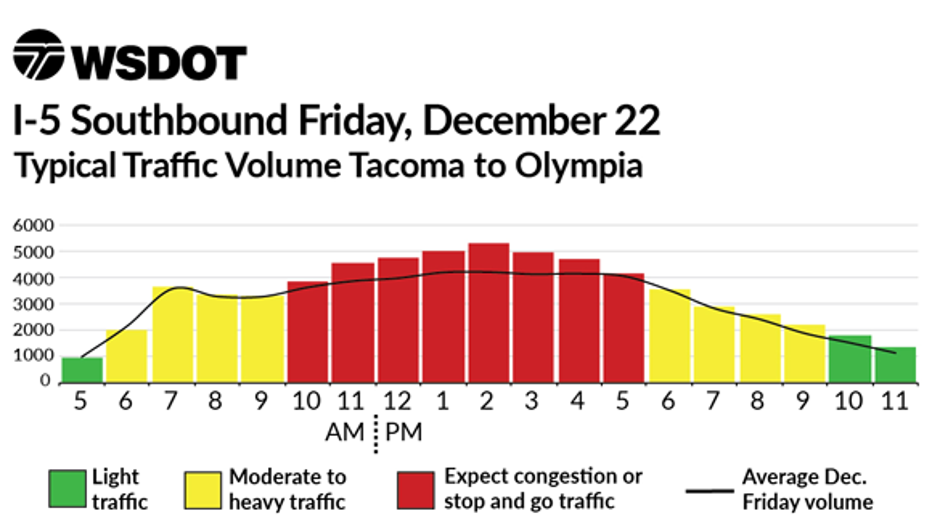 From WSDOT

Volumes are expected to persist in the South Sound through the weekend, with flows easing Monday.

Though the Christmas holiday is not as bad traffic-wise as Thanksgiving or Labor Day, backups persist, WSDOT officials told Q13 News. Drivers are encouraged to plan ahead, and look at travel times in advance.

For more on holiday travel and traffic, head to Q13 News' traffic page.