Eugene Wekesa missing: Police and family ask for help more than 4 years after Bellevue College student disappears
BELLEVUE -- It's been more than four and a half years since a Bellevue College student disappeared. Eugene Wekesa was 22 years old, devoted to his mother and school. Sharon Musebi has a stack of family photos of her younger brother. She hasn't seen him since 2007 when he left Kenya to move to Bellevue to live with their mom and study. "His life was school, the library and home," Sharon said. That's why his disappearance in 2010 is so disturbing. It's completely out of character. It was the day before Thanksgiving and started normally with Eugene studying. When his mom came home from shopping for groceries, Eugene was on the couch doing homework. His mom realized she'd forgotten something at the store, so Eugene took the car to Safeway. These are surveillance photos of him entering and leaving by himself. When he got back to the apartment, he'd forgotten another item for Thanksgiving dinner.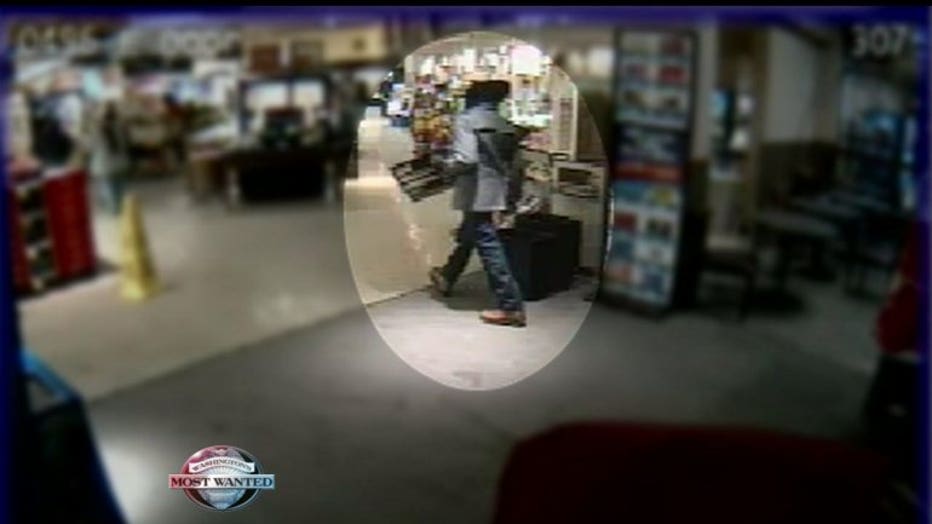 "He said there's no point in using the car. I'll just walk because it's just at the Crossroads Mall," Sharon said. That was the last time any of his family saw him. Bellevue police Det. Tory Mangione says Eugene's disappearance is unusual. "There is no evidence whatsoever to indicate foul play," Mangione said. His bank account hasn't been touched and he didn't pack anything or take his wallet. "He walked away with nothing other than the clothes that he was wearing," he said. Eugene simply vanished somewhere between his apartment and the Crossroads Mall, which is only a few hundred yards away. Police checked area hospitals, jails and even looked to see if he'd gotten a driver's license somewhere else.
"We've checked with social security, there has been no employment, reported income since his disappearance," Mangione said. Eugene's trail has simply gone cold. "I have a feeling he's out there somewhere." Sharon said. She says her little brother was a planner. She's holding onto hope that he started a new life. She posts on his Facebook page and sends him messages in hopes he checks it. "We all still talk about him in the present because we want to keep him alive, and the reason for this is just for him to know we are all thinking about him, and we are not giving up on him, and he shouldn't give up on us either," Sharon said. If you saw anything suspicious around the Crossroads Mall on Thanksgiving day in 2010 that might help Bellevue police, or if you have any information at all on Eugene's whereabouts or what may have happened to him, please call Bellevue police directly or call an anonymous tip into: CRIME STOPPERS: 1-800-222-TIPS You must call the crime stoppers hotline with your tip to be eligible to receive a cash reward for information leading to a fugitive's arrest. Click here for information on how to text a tip to Crime Stoppers.