Entering a drier weather pattern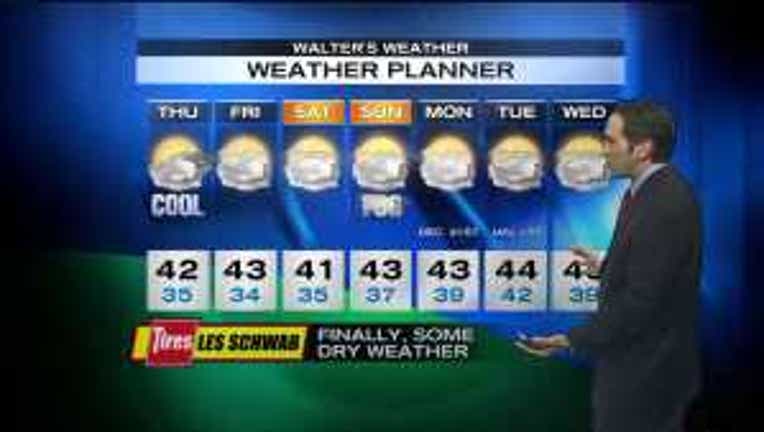 SEATTLE -- Well, we are winding down 2012. And it was a very wet year.

It rained at least 10 inches more than normal. Our normal is 37 inches. We got 47 inches.  That is 130% of normal.

In the last 80 days we have had 22 inches of rain. Do you remember what happened the 80 days prior to that? Remember our longest dry streak? Talk about a flip-flop. We went from 80 days without rain to 80 days with 22 inches of rain. We only had 11 dry days out of the past 80.



On to the forecast, Thursday will be cloudy but mostly dry. Friday will have a few showers but most will be at the beach and not that much inland. Saturday and Sunday look to be mostly dry but it'll be foggy and chilly with icy roads early morning through the weekend. New Year's Eve looks chilly but pretty dry.

Enjoy and Happy New Year.