Endangered tiger cub in poor condition following emergency surgery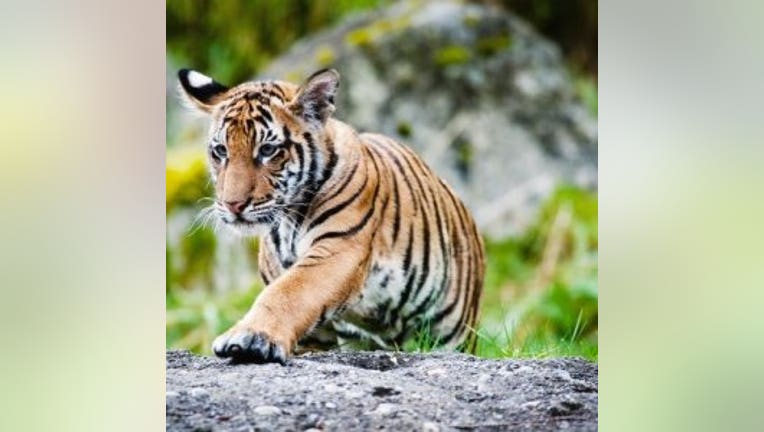 article
TACOMA -- An endangered Malayan tiger cub at the Point Defiance Zoo & Aquarium is in poor but stable condition Tuesday following emergency surgery.

Berani, one of two 6-month-old tiger cubs at the zoo, is receiving intensive care from a team of zoo veterinarians. The tiger cub fell ill recently from an unknown illness, related to "acute respiratory distress," Point Defiance Zoo & Aquarium General Curator Karen Goodrowe Beck said.

Berani was lethargic, would not eat and developed a high fever Monday.

"To be cautious, the veterinary team performed an exploratory surgery late Monday," Beck said. "There was no blockage, but his gastrointestinal tract appears to be very, very irritated."

Four veterinarians, a veterinary technician and multiple other staff members attended the 74‐pound cub through the surgery. Staff kept watch and cared for him through the night.

Berani was raised at the zoo with Dumai, a Sumatran tiger cub born just four days before Berani. Berani and Dumai have been living together in the Asian Forest Sanctuary Day Room at Point Defiance Zoo & Aquarium and regularly play in outdoor exhibits. Dumai is healthy and zookeepers are conducting his normal animal‐care routine.