End-of-year holiday travel underway at Sea-Tac
SEATTLE -- Sea-Tac airport said it is ready for the end-of-year holiday travel season, although it added that this is not the airport's busiest season, unlike many airports around the U.S.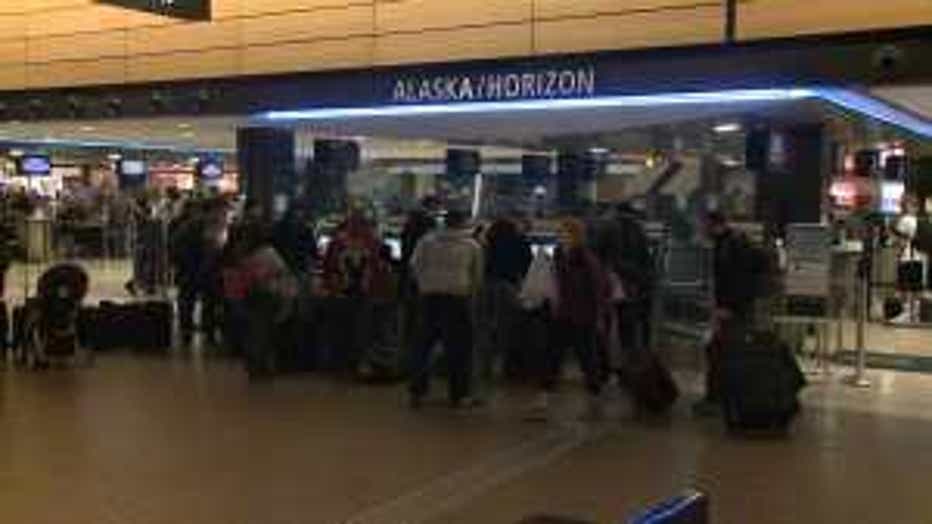 While Sea-Tac expected to see 95,000 passengers on Friday, workers said August is generally the busiest travel month for the airport. On an average summer day, more than 100,000 passengers pass through the airport.

Christmas Day tends to be a slow travel day, with an average of 69,000 travelers at Sea-Tac. New Year's Day is also slow with an average of 66,100 passengers.

During the holidays, Sea-Tac said it tends to see more inexperienced travelers, those who travel only once or twice a year. Sea-Tac officials said travelers who are not used to being at the airport should be advised to plan ahead in order to keep security lines moving quickly. Anyone traveling with gifts should know that security agents may need to inspect those gifts, so passengers should take advantage of gift wrapping stations located past the security gates.

For people picking up or dropping off family and friends, airport workers had this suggestion: Think opposite. The best place to make drop offs is in the arrivals area and for pick ups, it is recommended they are done in the departures area. Sea-Tac also said drivers should utilize the cell phone parking lot where they can wait up to 30 minutes until their passenger is ready to be picked up.

To check departure and arrival times at Sea-Tac, visit the airport website.